Ashton Kutcher and girlfriend Mila Kunis joined their That 70s Show castmates this week for an impromptu reunion.
The Hollywood couple - who began dating after the show ended – spent time with former co-stars
Laura Prepon
, Danny Masterson, Wilmer Valderrama and Topher Grace on Tuesday night (8 October).
And, thankfully, plenty of them shared the evidence…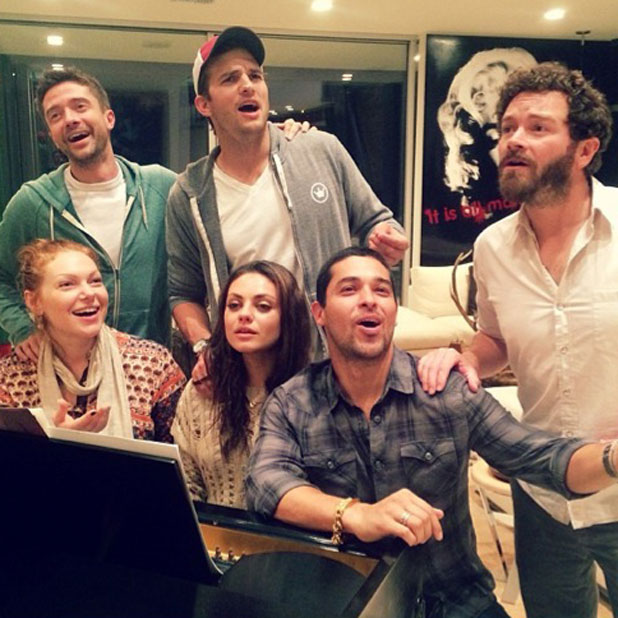 In pictures posted to Instagram, the gang can be seen gathered around a piano for a singalong to the show's theme song, 'In The Street'.
Wilmer, who played foreign exchange student Fez (get it?), tweeted: "No seriously. This really happened last night."
Laura, who played Donna, added: "We need Santa hats and caroling books. ...And for it not to be almost Xmas already! #luvmygang#70s-hang."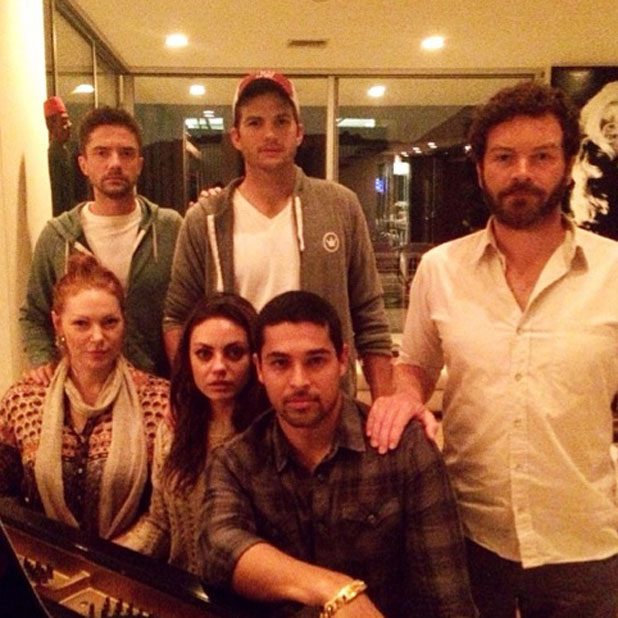 That 70s Show
was a US sitcom that aired between 1998 and 2006 and launched the careers of many of its stars.
It revolved around a group of teenagers living in Wisconsin in (obviously) the 1970s. Funnily enough, Ashton and Mila's characters dated on the show. They played Michael Kelso and Jackie Burkhart.
Ashton went on to find success as a TV producer for shows like
Punk'd
and enjoy a successful movie career. Mila, meanwhile, lends her voice to
Family Guy
, has a string of big movies under her belt and is known as a style icon.