Pregnant Michelle Heaton has got people wondering if she's having a baby boy as she's feeling so well!
Michelle, 34, is expecting her second child with husband Hugh Hanley and unlike her first pregnancy, she hasn't suffered from morning sickness.
The Liberty X star also seems to have bags of energy and can't even keep up with her own ridiculously busy work schedule.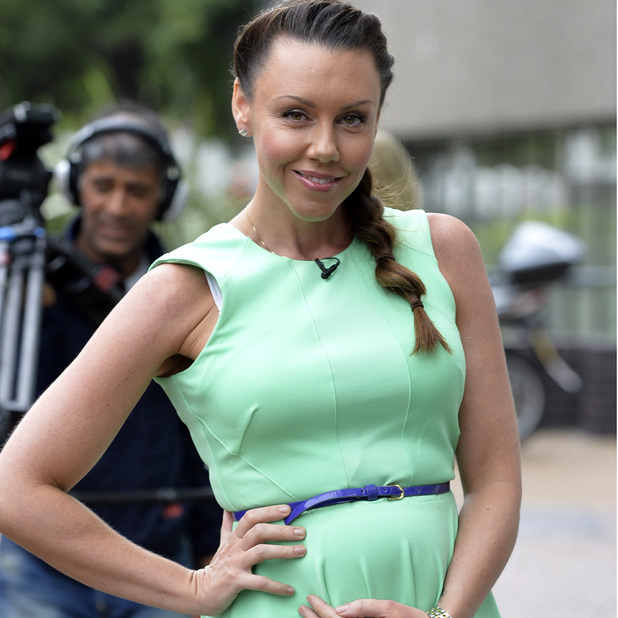 Speaking to
Reveal
, Michelle admitted: "This pregnancy has been absolutely fine. It's really weird, I don't feel pregnant.
"I am – obviously – and I look it, but so far so good I feel great. I feel a little bit bigger but hopefully this is an easy one."
She added: "I've no idea where I'm finding all my energy. Whenever I look on the internet or pick up a magazine, I'm like, 'Oh yeah, I did that as well!'
"Maybe one day I'll conk out and go to sleep!"
Michelle first became a mum to daughter Faith in January 2012 and, during her pregnancy, she felt rather green around the gills.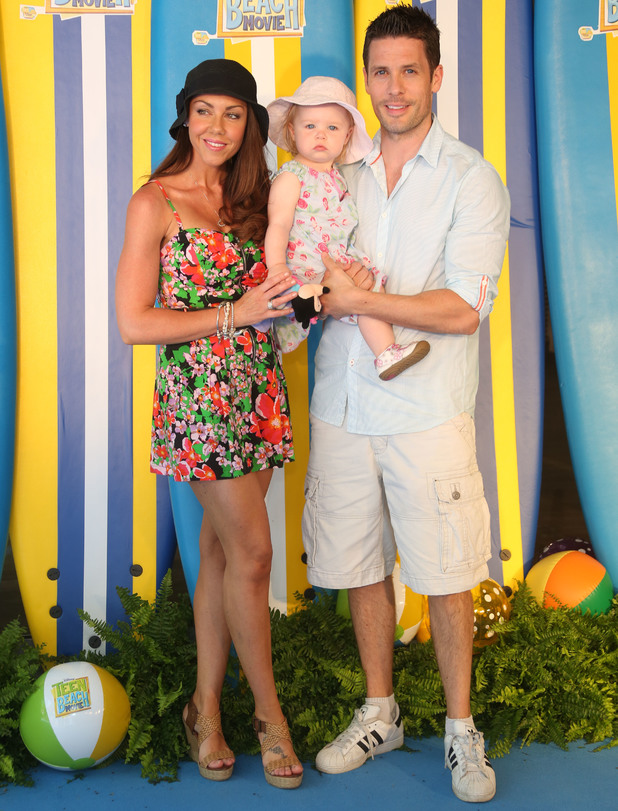 As a result, the singer has found some people second guessing the sex of her second baby: "It's been quite different this time around compared to Faith," Michelle says.
"I had bad sickness in the first trimester, but not with this one. I've had no weird cravings, just food in general.
"They say that every pregnancy is different and when I explain how differently I'm feeling, some people are saying it could be a boy."
So will Michelle and Hugh get to the bottom of the mystery before her March 2014 due date? Michelle reveals: "We haven't had our 20 week scan – we'll find out then."
Last week,
Michelle was appointed charity ambassador for Zumba's Party In Pink
campaign. As a result, the star is travelling around the country taking part in special Zumba classes, which are raising money for Breast Cancer Prevention.
The cause is extremely close to
Michelle's heart, as last year she underwent a double mastectomy
after finding out she has the faulty BRCA2 gene - which can cause both breast and ovarian cancer.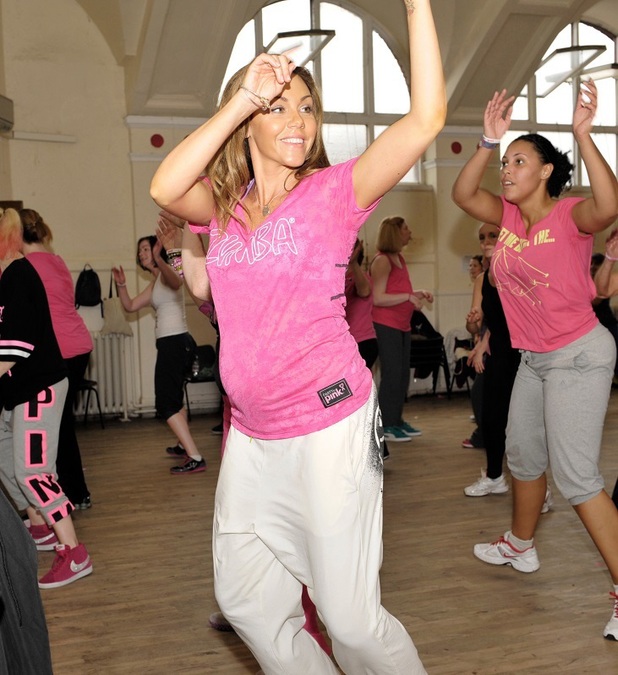 Michelle explains: "Anything to do with the prevention of breast cancer is hugely important to me, given what I've been through."
As well as being a pop star, Michelle and her husband Hugh are fully qualified personal trainers. The couple are about to begin a 12-week nutrition course and Michelle is a strong believer in keeping fit and healthy during pregnancy.
"As long as you've had the all-clear from your GP and you're having a normal pregnancy, there's absolutely no reason not to work out," she says.
"For me, doing Zumba is a great way of keeping fit without pushing yourself or exerting yourself in a dangerous manner."
As well as her charity commitments, Michelle reformed with her Liberty X bandmates earlier this year for ITV1 show
The Big Reunion
. They are due to take part in 'The Big Reunion Christmas Tour' in December and, last week,
took to the stage alongside Peter Andre in Peterborough
.
The band had said on the show that they were going to split for good, but is this still the case?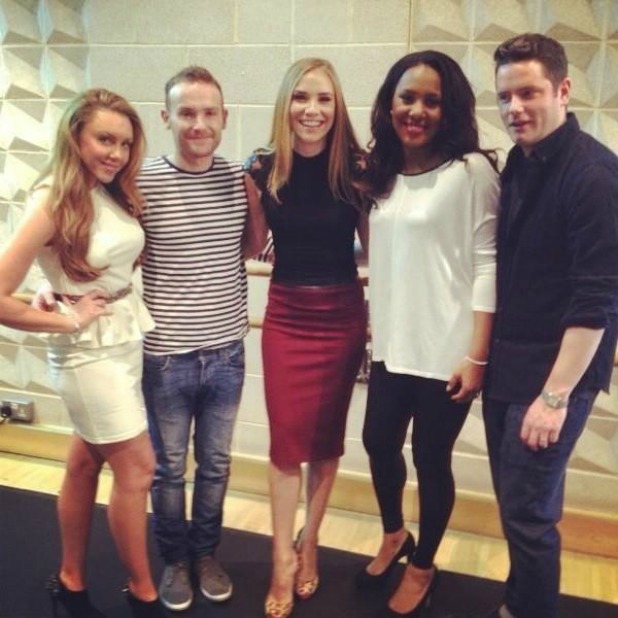 Michelle reveals: "We were always going to continue until the end of the year, as
The Big Reunion
doesn't finish completely until December.
"Probably after December we'll call it a day. We've got so many kids between us that that we could open up a Liberty X crèche, so it's probably for the best!"
Following the Christmas tour, Michelle is definitely going to put her feet up. She certainly needs some rest before having to look after a newborn and a toddler.
She says: "I don't think Faith understands just yet. She's a little bit young. I do tell her there's a baby in there, but I don't think she quite grasps it. She just looks at her own belly!
"When the screaming baby comes, she'll soon realise!"
Any follower of Michelle on Twitter will know that she refers to Faith as '#babyfaith'. The question on our lips is - will there be a new hashtag for number two?
"Oh yes, of course there will be a hashtag," Michelle laughs. "I'll have to have the hashtag going!"
Michelle Heaton has joined forces with Zumba Fitness to launch 'Party in Pink', a month-long charity campaign raising money for the Zumba Global Research Grant for Breast Cancer Prevention. To find your nearest event visit www.partyinpink.com