Kanye West is scheduled to appear on Jimmy Kimmel's late-night chat show, less than two weeks since the pair were embroiled in a "rap feud."
Kanye and Jimmy will face off when Kanye appears as a guest on ABC's
Jimmy Kimmel Live!
on Wednesday night (9 October).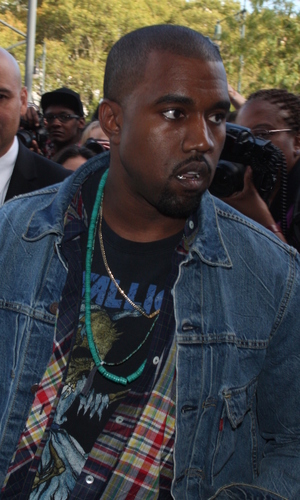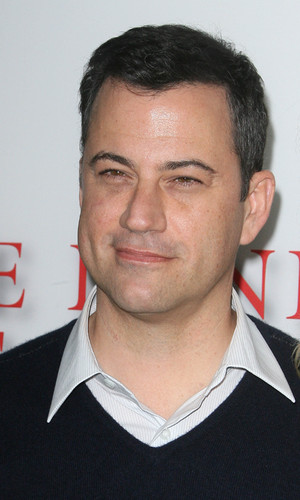 The pair were embroiled in a feud last month (27 September) after
Jimmy poked fun at Kanye's interview with Radio 1's Zane Lowe
, which Kanye described as the "first piece of honest media" he's done in "years."
Jimmy turned the chat between Kanye and Zane into a comedy skit, which was later aired on his TV show, whereby two kids re-enacted the interview segment.
Rap star Kanye was not amused by the spoof and lashed out on Twitter in a series of tweets criticising Jimmy and the sketch. In one tweet, he wrote (entirely in upper case): "SHOULD I DO A SPOOF ABOUT YOUR FACE OR YOU F***ING BEN AFFLECK…#NODISRESPECTTOBENAFFLECK #ALLDISRESPECTTOJIMMYKIMMEL!!!!"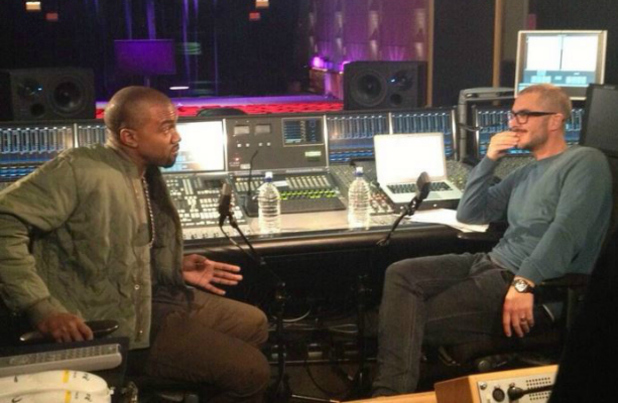 Kanye's angry backlash only gave Jimmy more ammunition, as he jokingly discussed the the fall-out on his chat show.
On 26 September, Jimmy revealed that Kanye had urged him to "apologise publicly". He joked: "Did anyone else get a very angry phone call from
Kanye West
about an hour and a half ago? Just me? OK. I didn't know if he was mad at all of us."
TOMORROW NIGHT, MY GUEST WILL BE @kanyewest (for real, yes and was it all a setup, no)

— Jimmy Kimmel (@jimmykimmel) October 8, 2013
Refusing to apologise, Jimmy continued to read out Kanye's tweets to the studio audience before joking: "Finally, I'm in a rap feud. I always wanted to be in a rap feud."
Taking to Twitter last night (8 October), Jimmy assured fans that his fall-out with Kanye was not a prank. He said: "TOMORROW NIGHT, MY GUEST WILL BE @kanyewest (for real, yes and was it all a setup, no)."