Paula Patton has admitted that she was so suspicious of husband Robin Thicke before they were married that she once camped out in the bushes in front of his house!
The Hollywood actress and her R&B singer hubby have been dating since their teens and are frequently heard gushing about their longstanding relationship and love for one another.
And what's love without a little craziness?!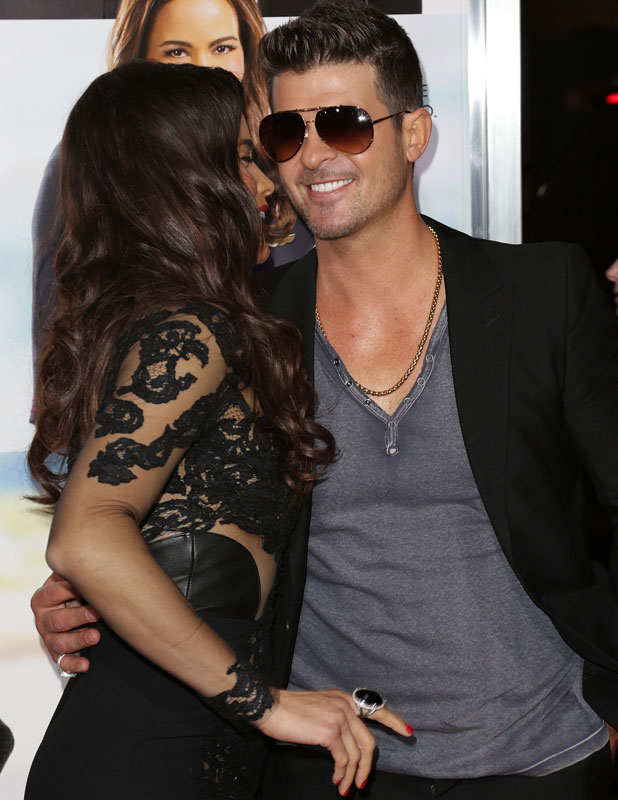 In a recent interview, Paula - who is starring in a new romantic film called
Baggage Claim
- revealed that she allowed her love for Robin to make her go particularly crazy on one occasion, which resulted in her being caught spying from his bushes!
She said: "I do understand how love makes you crazy... Trust me, I've had ambushes, before we were married, and I've been caught! (laughs) I definitely had one day when I was crazy. I drove over to his [Robin Thicke's] house and hid in the bushes.
"I got caught, which is the worst. I was suspicious, and I was wrong! He was like, 'You wanna come in?' No, there was no-one with him, and I was so embarrassed."
However, she and Robin have since proven that their relationship can stand the test of time and after meeting in their mid-teens, they eventually wed in 2005 and went on to have their first child, Julian Fuego, in 2010.
But Paula didn't always know that Robin was "the one".
"We didn't always know," Paula explained. "I met him when he was 14 and I was 15; I didn't know that was going to be my husband. Something just happened. Sometimes people grow apart, but we grew together, and it just kept getting better and better.
"We've always been dreaming the same dream together since we were kids: he wanted to be a singer, and I wanted to be an actress. Listen, we go through some ups and downs, but he's the best thing that ever happened to me."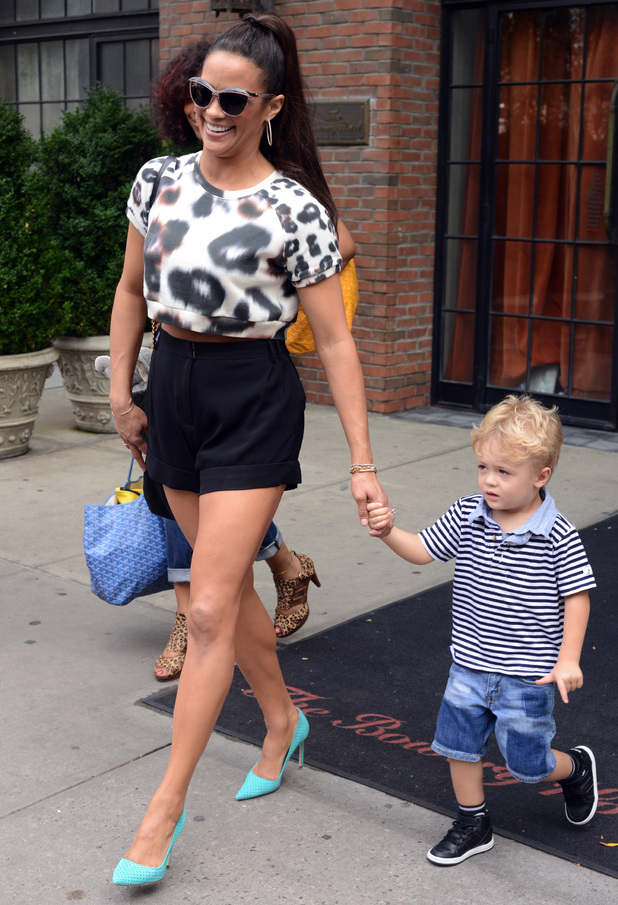 37-year-old Paula is often
seen on the red carpet looking stunning in glam outfits
or running errands in stylish ensembles, but she insists that motherhood has made her less conscious of what she is wearing.
Speaking about her love of fashion, she said: "To be honest, as a mother you don't have much time [for fashion]. I used to spend time on fashion when I didn't have a child. I would go through my closet and pick out outfits. Now I often find myself racing to drop my son off at school wearing the same thing: black jeans and a t-shirt works.
"I still love fashion; I just don't have as much time for it, so I have to carve out windows of time when I need to dress up. I don't have the same attention to detail I used to have."
However, she and Robin have both admitted that being parents is a blessing and they can't get enough of their three-year-old.
Last month, 36-year-old
Robin dubbed Julian his "good luck charm"
and admitted that his son helps him to forget about his troubles.
Meanwhile, Paula recently said that having Julian has made her less selfish.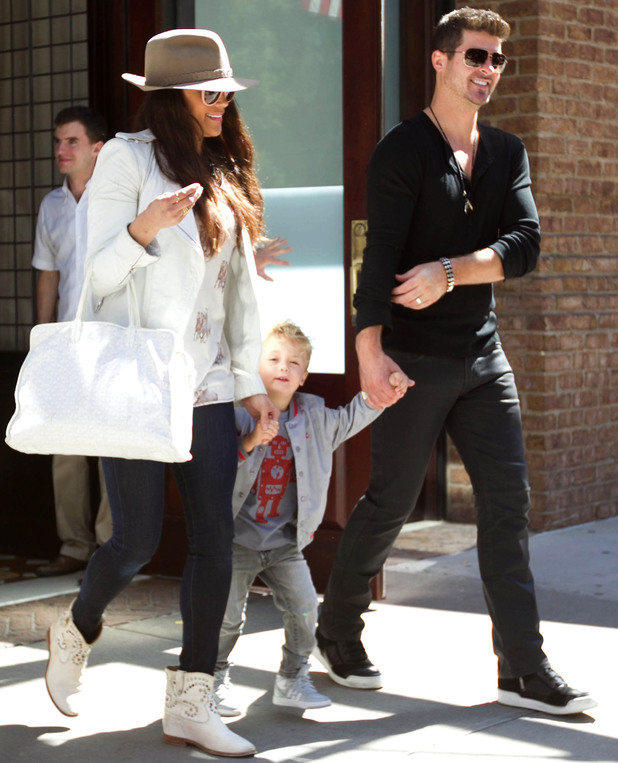 She said: "I'm always tired. (laughs) I've got my hands full. But motherhood is the best thing. I love my little boy; he brings me so much joy. I can't say enough about motherhood, but it's all about gaining perspective. You can go through a hard day, get rejected, then you play with your son and nothing else matters.
"You can see the bigger picture; you can't be so selfish anymore. In the old days, before I had a child, I could sit there and stew and go, 'oh poor me.' There's no time for 'poor me' anymore. The kid needs to get fed and someone needs to read him a book to get him to sleep. And by the time that's done you're over it."
Paula's new film Baggage Claim is released across the UK and Ireland on 11 October 2013.
Has love ever made you act a little bit crazy? Let us know below, as the best comment each week wins £50!
Watch a trailer for
Baggage Claim
below: