It's no secret that Rihanna loves tattoos just as much as she likes to change her hairstyle and this week she debuted some new long locks, as well as some brand new ink on her hand!
The pop superstar touched down in New Zealand this week and was seen to have returned to her long black hairstyle that she sported earlier this year, with one section of her head shaved and her wavy extensions swept to the other side.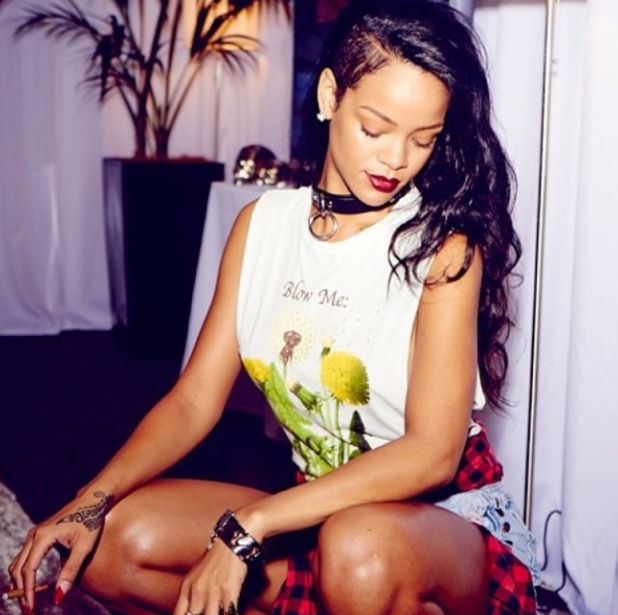 We have to admit, we're rather relieved to see that the mullet has been ditched!
But her tresses aren't the only thing that is different about her image, as she also took the opportunity to get some more ink work done while in Auckland with famed tattoo artist Inia Taylor and local musician Tiki Taane.
The Bajan singer visited Auckland over the weekend to perform three concerts as part of her 'Diamonds' world tour and jumped at the chance to have some traditional body art done during her time there.
In a video uploaded by Tiki Taane, RiRi can be seen with her long hair tied up, wearing a grey hoody and having a traditional Maori pattern etched onto her hand using a special technique that is customary with locals.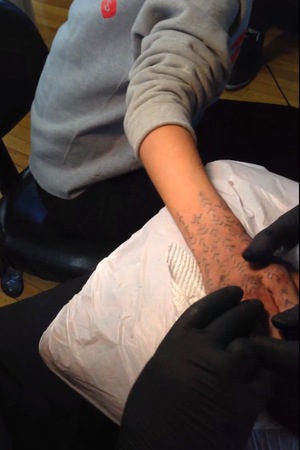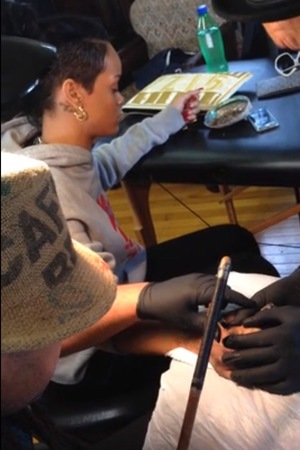 And although it looks like a painful procedure, she seems to be coping very well!
The final tattoo appears to be a design that begins at her wrist and stems all the way up each of her fingers.
However, it's not certain whether this art work is temporary or permanent. And let's face it, with RiRi we can never tell!
It looks like we will have to wait and see whether she still has the tattoo in a few weeks time.