The Only Way Is Essex's Chloe Sims has spoken out about her rift with co-star Billie Faiers, branding her a "bitter little girl".
Speaking exclusively to
Reveal
, Chloe confirmed that things have become really sour between the pair - who were once friends.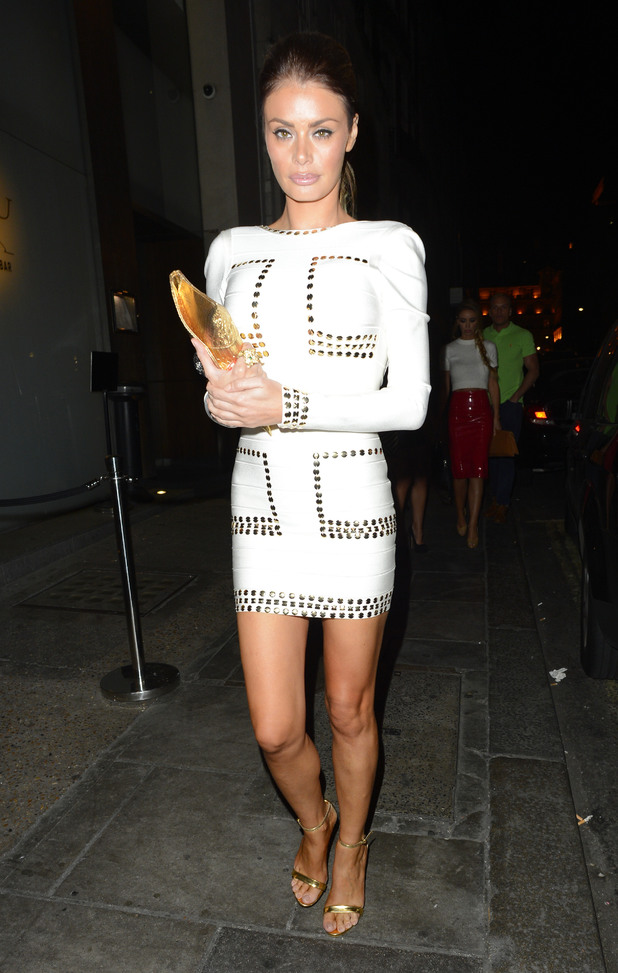 After the Vegas specials, we saw that things were still tense when
Billie accused Chloe of copying her with a fringe
. It now seems that the situation has worsened still.
Talking about Ferne McCann's split with Charlie Sims, Chloe explained: "It's really awkward! She called my brother a pr*ck the other night, I don't appreciate it. He made a mistake and everyone makes mistakes."
However, despite the tense atmosphere, it seems that Chloe isn't bothered about making up with Billie.
Chloe says: "I'm not really interested, she's a little girl, go be bitter. I don't think there is any friendship lost between us. I don't know what her problem is and I don't really care."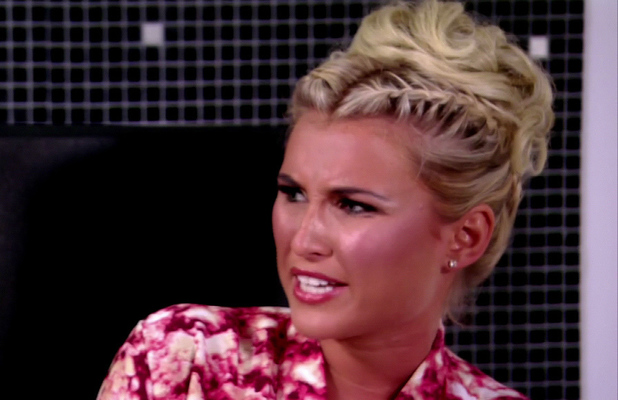 The girls used to get on, but their ongoing feud first started when Billie's sister Sam Faiers broke up with Chloe's cousin Joey Essex. Billie accused Chloe of getting involved with the relationship.
"During the last series, she was blaming me for interfering with Billie and Sam's relationship, which was completely unfair and untrue. She did more interfering and is about to do more interfering now..."
Oooh, we wonder if this means another big
TOWIE
showdown is on the way? Handbags at the ready!
Despite not getting along with Billie, Chloe and Sam have managed to put their differences aside, with Chloe clarifying that she has cleared the air with her cousin's ex.
"Sam and I spoke ages before filming began again, we just bumped in to each other and got speaking," Chloe reveals. "I've always got along with her, I really like her and respect her as a girl. She's done very well for herself."
Chloe also chatted to us about BFF Lauren Pope and Mario Falcone, after it was revealed in the Vegas specials that the friends had shared a cheeky kiss. Does she think they would make a good couple?
"They're really funny together and such good company," Chloe says. "The age gap may be a problem in the long run but he's quite mature. It would be good if they did get together.
"They are both good friends of mine and Charlie is really good friends with Mario. We were a clique on holiday and had a really fun time."
Speaking about Jasmin and Charlie, another couple who have been getting cosy, the Essex beauty admitted she was quite taken back at the blossoming romance.
"I was really shocked, I nearly fell in the swimming pool," Chloe admits. "I thought Abi would have been more his type as she's quite laid back."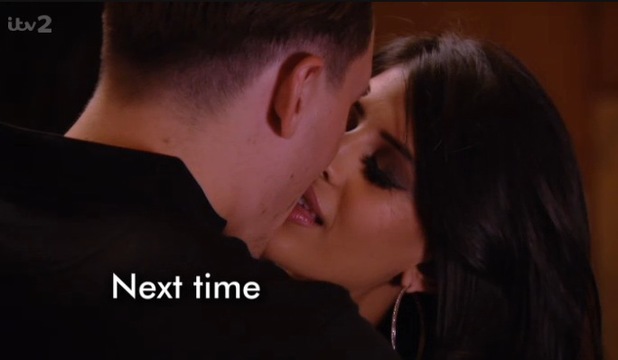 But what about Chloe's own love life? She was recently left heartbroken after
pictures emerged of her now ex-boyfriend, Joe Fournier, groping glamour model Leilani Dowding's bum
.
Chloe simply explains: "My love life is complicated, that's all I'm saying."
We have got our fingers crossed that Chloe finds love soon!
Catch Chloe Sims on The Store on Sky Channel 642, Freeview Channel 39 and Freesat Channel 809 promoting her Chloe Sims Starship Tan range or check out the website. TOWIE is on Wednesdays and Sundays at 10pm on ITV2.
Check out the cast's holiday snaps from Las Vegas in our gallery:
Copyright: Instagram joeyessex90