Miley Cyrus launched her new album Bangerz last night amid controversy surrounding a comment she made about strokes.
The 20-year-old controversial singer launched her highly-anticipated record at Planet Hollywood in New York on Tuesday (8 October).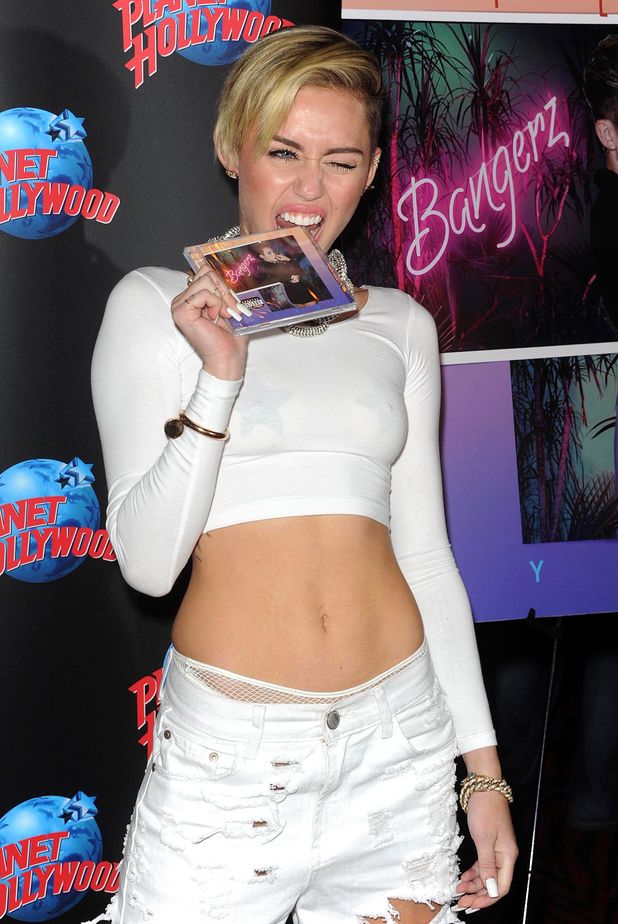 Miley, who
split from fiancé Liam Hemsworth last month,
was all smiles as she signed copies of her album.
She wore a white cropped top and ripped white jeans, and looked proud to be presenting her latest body of work, which includes hits like 'We Can't Stop' and 'Wrecking Ball'.
The former
Hannah Montana
star later gripped the corners of the CD with her teeth, as she posed for photographers.
Earlier this week, Miley was criticised by The Stroke Association for a comment she had made while hosting an episode of
Saturday Night Live
on 5 October.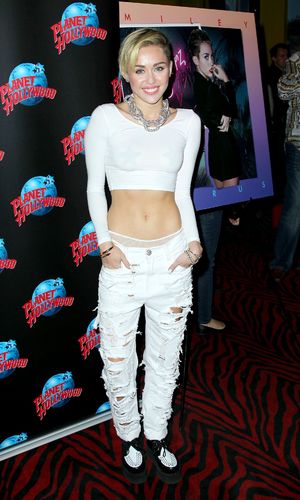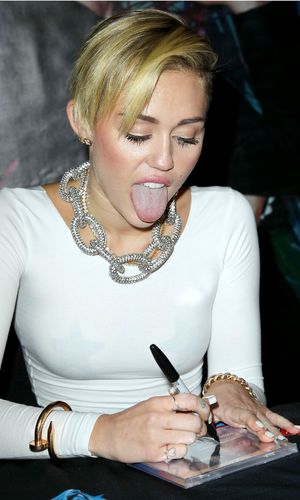 Miley, who is known for sticking out her tongue during TV performances and in her music videos, joked to the studio audience in a segment of the show that she constantly sticks her tongue out because she "keeps having mini-strokes".
In response to Miley's remark, Patrick Olszowski, head of campaigns and policy at the Stroke Association, said: "Having a mini-stroke is no laughing matter. Around 46,000 people in the UK have a mini-stroke (Transient Ischaemic Attack) each year, with one in ten leading to a major stroke.
"Sticking out your tongue is not a sign of having a stroke. Instead think FAST. If a person's face starts drooping, they can't lift their arm or they can't speak, it is time to call 999. Having a stroke is a serious medical emergency. With the right care and support, as well as compassion from those around them, people can make fantastic recoveries".
Miley's hair transformation from Hannah Montana to Wrecking Ball in pictures:
Copyright: Rex Features Gregory Pace / BEI
Watch Miley's music video for 'Wrecking Ball' below (warning: she's naked in it):