Miley Cyrus is happier following her split from Liam Hemsworth, according to her dad.
The former
Hannah Montana star and Hunger Games actor Liam confirmed in September that they'd ended their engagement
.
They had been dating since meeting on the set of 2009 romantic drama
The Last Song
.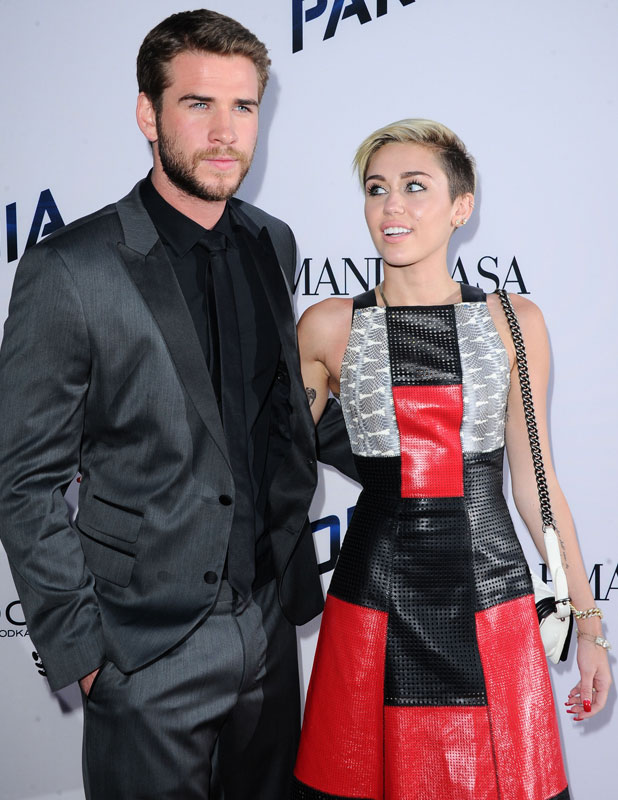 Speaking to
Entertainment Tonight
, singer Billy-Ray commented: "All I know for sure is I heard my daughter say today she's the happiest she's ever been in her life immediately following [the breakup].
"That's when I saw Miley being so happy."
Billy-Ray added to interviewer Nancy O'Dell: "Somewhere along the stress and strain of different things I didn't see her smiling as often for a little while and, all of a sudden she's like the sun and when she smiles it's light… Everything happens for a reason and the main thing for me, as Miley's daddy, is she's happy."
(Viewers in the US can watch more from his chat on TV tonight).
Miley and Liam have so far kept quiet on their split, but during an interview on US TV yesterday, Miley did hint she was happier now.
While discussing plans to tour next year, she told Matt Lauer on the
Today
show: "I'm the happiest I've ever been in my whole life."
Their last public appearance as a couple was over the summer when they attended the premiere of Liam's
Paranoia
together. The one before that was more than a year previously.
Miley has been busy
promoting new single 'Wrecking Ball'
and brand new album
Bangerz
, while Liam has been in Atlanta filming the next instalment in
The Hunger Games
franchise.
Watch Miley's video for 'Wrecking Ball' below (she's naked in it):