The Voice UK winner Andrea Begley took time out from promoting her debut album this week to lead a music workshop for blind and partially sighted children.
The Northern Irish singer, who is visually impaired herself, previewed tracks from her debut record
The Message
during a visit to the Joseph Clarke School in North London on Monday (7 October).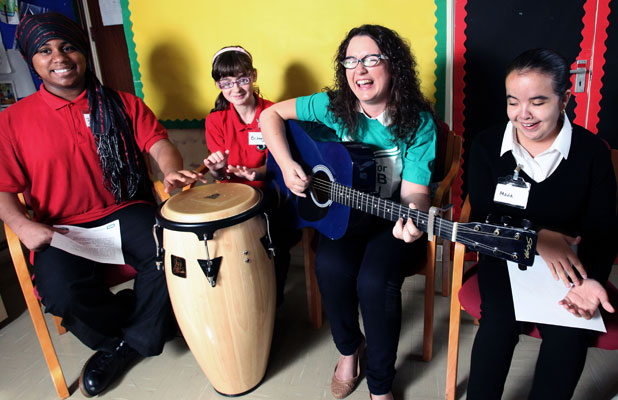 Andrea was joined by a group of amateur musicians between the ages of eleven and sixteen ahead of Read for RNIB Day, an event organised by the charity Royal National Institute of Blind People that takes place on 11 October.
As well as taking part in a group singalong with the young musicians, the day was about ensuring reading is more accessible for people with sight loss in the UK - including reading music and lyrics.
Andrea is an official ambassador for the campaign.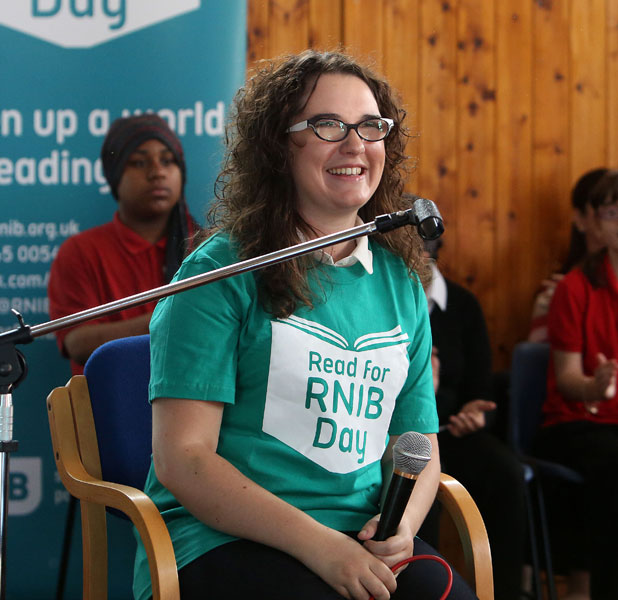 "Reading is a basic right for everyone but I think most people have little or no idea what life is like for people who are blind or partially sighted," she said.
"Accessing reading material has definitely been tough for me over the years. At school I used large print books. They literally weighed a ton in my bag and a lot of books I had to use had colour in them which was really poorly contrasted. By the time I went to university my sight had deteriorated further and I couldn't access hard print anymore.
"The university just weren't set up for someone like me who was studying law and politics which is very heavily reading focused. I actually had to contact publishers myself to ask if there were electronic versions of the books I needed. It took time and for over a year I was definitely struggling to access the materials that I really needed.
"It really shouldn't be so hard in this day and age. Sighted people just don't know what barriers blind and partially sighted people face day to day."
For more information about
RNIB Day visit the official website
.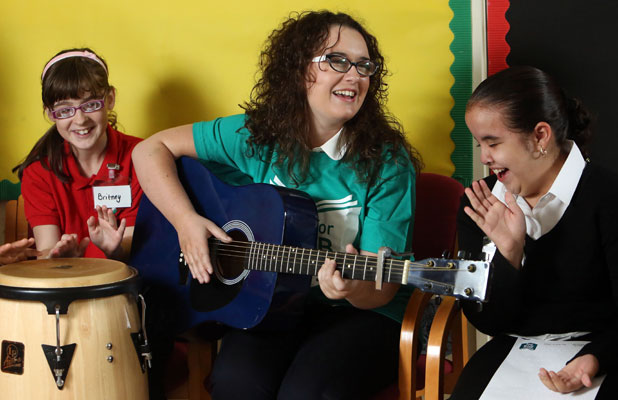 Andrea, meanwhile, is gearing up for the
release of debut album The Message on 21 October
. It features a mix of original songs and cover versions of favourites by Bruce Springsteen, Jake Bugg and more.
One of the original songs, title track 'The Message', was written by Andrea herself and produced by her
The Voice UK
coach Danny O'Donoghue.
Watch
Andrea Begley
's acoustic version of 'Secret Smile' from her new album: