Lady Gaga has unveiled the artwork for her upcoming album, Artpop.
The artwork features a naked sculpture of Gaga, created by New York sculptor Jeff Koons, which shows her hands strategically placed to protect her modesty, and a giant blue ball between her legs!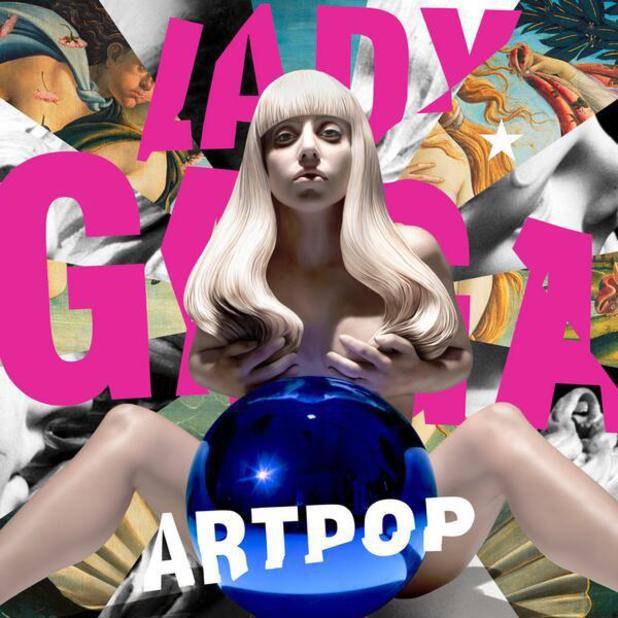 Gaga's sculpture, complete with long blonde hair and a blunt fringe, appears in front of a collage of images and paintings spliced into sections.
Combining her love for the arts and all things extraordinary, the 'Bad Romance' singer unveiled the vibrant cover for her fourth studio album last night (7 October), marking almost one month before the album's release on 11 November.
Unveiling the image, Gaga said: "FULL ARTPOP ALBUM COVER. 'One second I'm a Koons, then suddenly the Koons is me!' #ApplauseJeffKoons. There is also a surprise! The centre image of me is a new Jeff Koons sculpture to be exhibited nov.10 at the artRAVE ARTPOP's release party!"
Gaga, who revealed the artwork peice-by-piece throughout the day, will release
Artpop
as a follow-up to her 2011 chart-topping album,
Born This Way
.
Before sharing the full cover, Gaga told her 40 million Twitter followers: "I'm nervous & excited to share something that's such a piece of my heart. Something I cherish deeply. A real depiction of my mind through his [Jeff Koons]."
Watch Gaga's music video for 'Applause' below: