Kim Kardashian had fun yesterday playing games with the paparazzi… especially as they had no idea they were being fooled!
The mother-of-one uploaded a Keek video on Monday (7 October) showing herself sitting inside a blacked out car while the oblivious photographers stood nearby.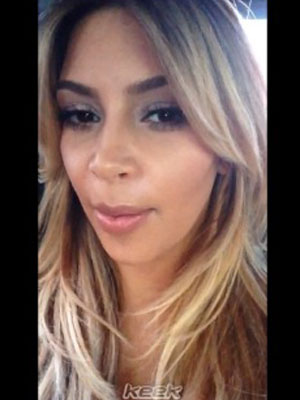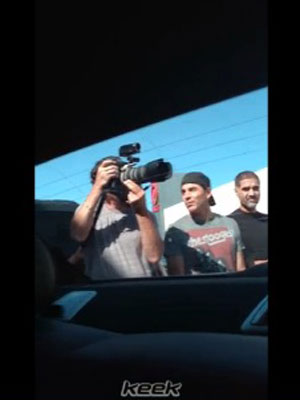 It appears the paps had followed Kim's mum Kris Jenner and her best friend Jonathan Cheban to a shopping centre, and when Kris and Jonathan exited the car, they merrily followed them, unaware Kim was still inside.
Check out the video below (it's worth it for Kim's giggle at the end!):
Clearly having fun,
Keeping Up With The Kardashians
star Kim decided to push her luck by filming and uploading a further two videos, showing just how close the paparazzi are to her without them knowing.
Kim said: "I can't believe that the paparazzi doesn't see me, they are literally surrounding the car and I'm just sitting in the car. This is the best day ever!"
She added: "I hope they don't see me!"
Whether they did or not, we're not sure, as that's the last video Kim uploaded from her car park adventure.
We're pretty sure they'll catch up with her soon though…