Gary Barlow plays his piano on the streets of New York City in the music video for his new single, 'Let Me Go'.
The
X Factor
judge and Take That frontman sings his heart out in the feel-good track, which is the lead single from his first solo album in 14 years.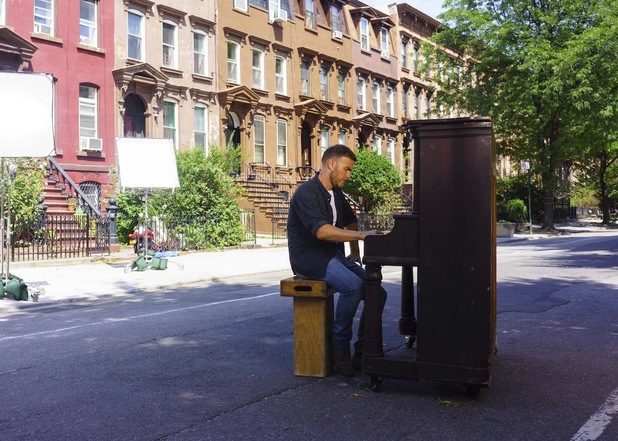 In 'Let Me Go', which is described as an "intriguing shuffle in song style", Gary wheels his piano across the streets, until finally settling down in a quiet neighbourhood.
Gary's vocals and piano-playing soon attracts a large group of passers-by and musicians, who end up joining the 42-year-old for a street performance.
The video was directed by Ben Winston, who more recently produced
One Direction: This Is Us
documentary.
Last week,
Gary excited fans after announcing details of a new album, Since I Saw You Last, and a solo tour.
Since I Saw You Last
, which will feature a duet with Elton John, will be available on 25 November, meanwhile, tickets for his tour will go on sale this week (11 October).
'Let Me Go' is due for release on 17 November.
Watch the video for 'Let Me Go' below: