Kelly Osbourne enjoyed some quality auntie-niece time at the weekend as she took baby Pearl to play at the park.
Pearl, the daughter of Kelly's brother Jack Osbourne and his wife Lisa Stelly, looked adorable in a bright pink top with grey and black striped leggings.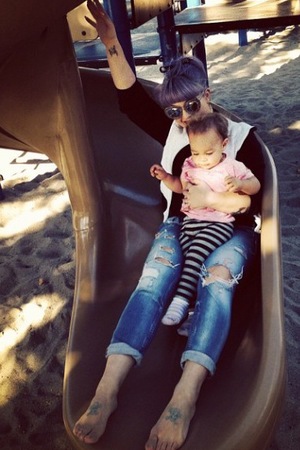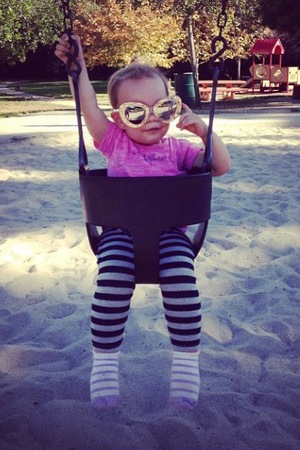 Fashion Police
co-host Kelly, who held onto the 17-month-old tot as they went down the slide, was joined by Lisa for the fun family day out.
Kelly said: "Nothing better than spending time with Pearl at the park!"
Last week,
Pearl looked unbelievably cute as she dressed up as her granddad, Ozzy Osbourne,
and it seems she has a penchant for accessories.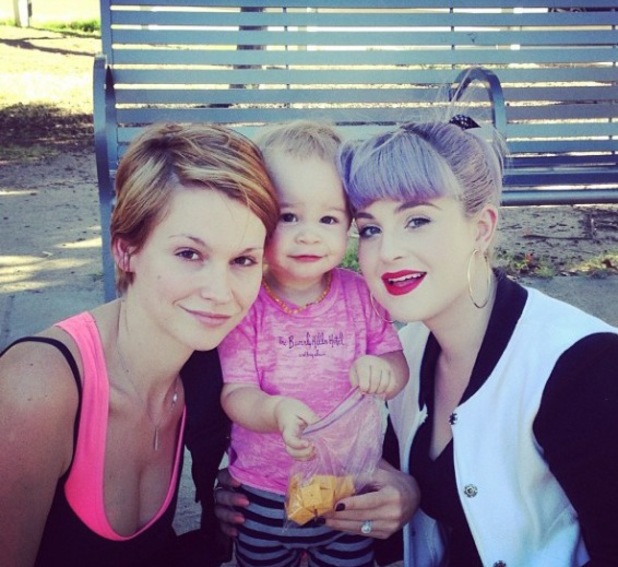 Wearing a snazzy pair of gold sunglasses, Pearl was all smiles as she rocked back and forth on the swings.
In another cute photo, which is definitely one for the family photo album, Pearl is seen clutching a bag of food, as she stands in between her mother and auntie.
Kelly added: "#OsbourneGirlsDayAtThePark @lisaosbourne and the most #Perfect #beautiful member of our family Pearl!"