One Direction star Liam Payne has been left somewhat bemused after finding someone trying to enter his hotel room while he slept naked and then discovering his boxers have gone missing…
Yes. Really!
The 'Little Things' singer appears to have had a rather strange past few hours in Australia, where the group are enjoying the latest leg of their sold out world tour.
Liam tweeted earlier today: "Strangest way I've ever been woken up. When ur in bed butt naked an sum1 is trying to force open your balcony. This is gunna be a strange day… So happy I woke up cuz that s**t would have been so unfair."
Then he added: "Hmm somebody stole my boxers. I'm so embarrassed. So how this happened… I went in the sea in those, hotel staff put them outside to dry, sum1 climbed on and stole them just to set the scene."
Um, what?!
There's no word on who the culprit is. Can we presume it's an over zealous
One Direction
fan?! We can't help wondering how long before the boxers end up on Ebay…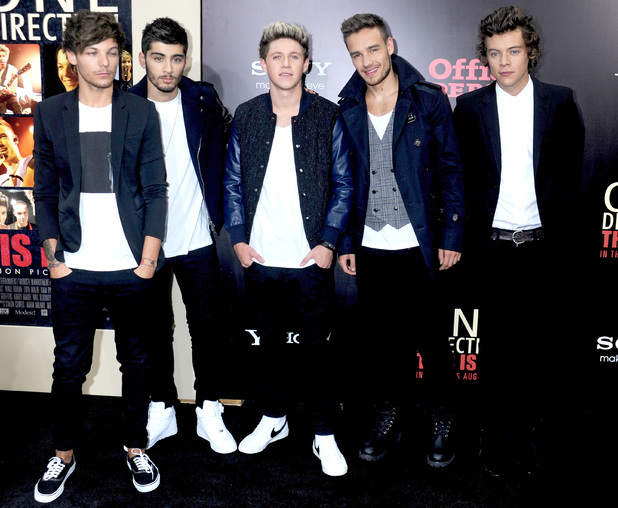 At least Liam saw the funny side in it, tweeting: "#breakintosomeoneshouseandstealtheirunderwearday. Right, I'm off to Scarlett Johansson's house."
One Direction's next concert is 10 October in Christchurch, New Zealand. They'll be over in Oz and New Zealand until 30 October, followed by two November dates in Japan.
Last week, the group – Liam, Harry Styles, Niall Horan, Louis Tomlinosn and Zayn Malik – announced
plans for a 1D Day, to be held 23 November
. It will consist of a seven-hour live streaming session with the boys and celebrity guests, designed to give back to their fans.
Watch One Direction's video for 'Best Song Ever' below: