Pretty Little Liars star Lucy Hale is about to launch her debut album in the UK, but she admits she's a bit terrified that people will see her as just another actor-turned-singer.
The gorgeous brunette confessed her fears while posing for a glamorous and glossy cover photoshoot in the November issue of Company magazine.
When asked if she's worried people will see her as another actress/singer, she replied: "That's pretty much my biggest fear, actually. But then, if people know me from the show and that's why they give my music a go, then that's great. I've kept quiet about it until the album was done to avoid the clichés as long as possible, but I'm ready for it now – and the music can speak for itself."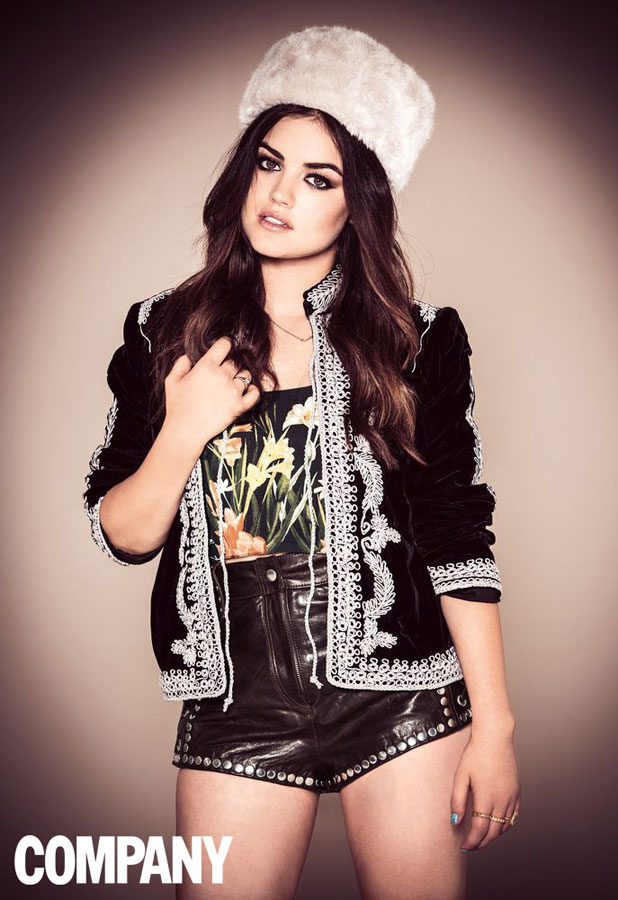 Lucy, 24, is gearing up for the release of her first country album. "I actually moved to LA from Memphis to do music, and then by accident the acting took off, so it's great for me to get back to doing my first love," she explained.
"I know [country is] not popular over there historically, but I guess Taylor Swift and people like her have changed that a bit, so I hope you're all ready for it. I love country music – always have. And you know, good music always translates."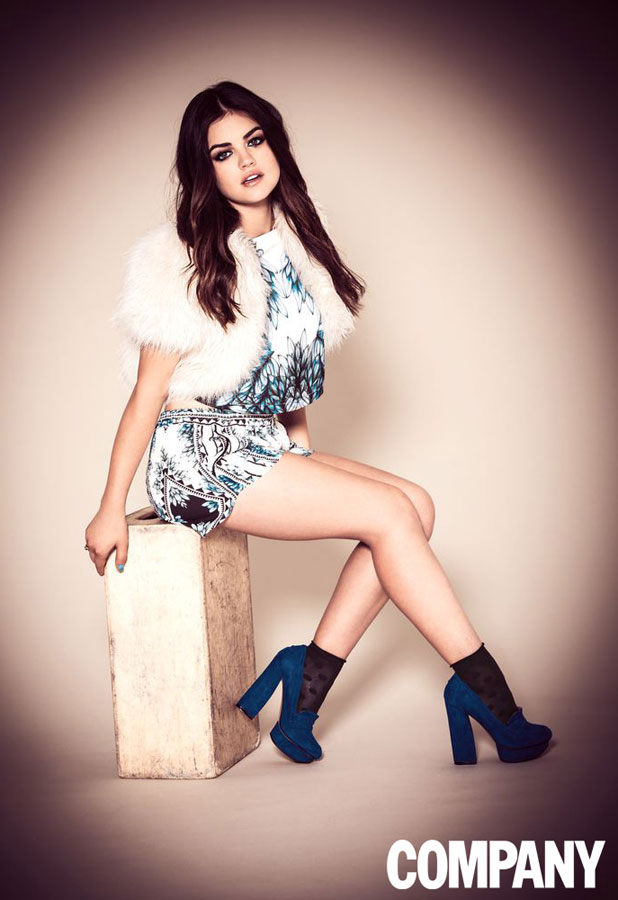 Aside from acting and singing, the starlet has also impressed as a presenter, recently co-hosting the Teen Choice Awards 2013, where she convinced One Direction's Harry Styles to twerk live on TV!
"We were told by the producers that One Direction had to leave straight after their performance so were surprised to see Harry and Zayn in the audience. So we hadn't rehearsed it when we asked Harry to twerk. He was so great – a total team player."
She added of the experience: "That was amazingly terrifying. It was so great to host some live television as it really scared me, but that made it so rewarding when I'd done it."
Lucy's also emerging as a style icon to watch, frequently gracing red carpets and glam events in gorgeous gowns and perfect make-up.
"In real life I just wear what I want. I used to think Jennifer Aniston always looked really boring, but I've realised that is actually how people, me included, dress in real life," she said.
"But, for events, I have a lot of help. I'm 24 years old, so I'm trying to evolve my style slowly and gracefully. I've hired a stylist called Penny Lovell and she's British and really cool. She's styled Emma Watson and people like that.
"Shopping may be my number one hobby actually. If I'm not physically shopping, I'm online browsing. I love Asos for that – I wear a lot of Asos on the show."
A girl after our own hearts!
The full interview appears in the November issue of Company, on sale 9th October. Also available in digital edition on Apple Newsstand.Behind the scenes footage can be viewed at www.company.co.uk/lucy-hale.