One Direction's Niall Horan may want to change his name to 'MC Nialler" after showing off his rapping skills in a new video.
Proving that his talents extend beyond singing and strumming a guitar, Irish heartthrob Niall looked in his element as he began rapping along to the words of Coolio's 1995 hit record, 'Gangsta's Paradise'.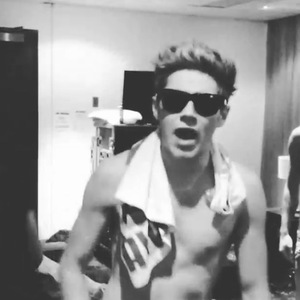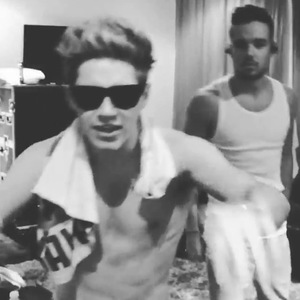 In the short video clip, a topless Niall moves up close to the camera with a vest top draped around his neck, while bandmate Liam Payne appears to offer additional vocals.
Niall, who sports dark sunglasses to complete the look, even adds at the end, "Yo MC Nialler in the mix. Big up! New album coming soon!"
The video, which was posted to 1D's Instagram account yesterday (3 October), read: "Big day for MC Nialler 1DHQ." So, it turns out Niall is a rap star in the making, who'd have thought it?!
Niall, Liam and bandmates Harry Styles, Zayn Malik and Louis Tomlinson, are currently touring Australia for their 'Take Me Home' world tour. The boys recently announced that they will be holding a mammoth
seven hour live stream especially for fans as part of 1D Day,
which will take place on 23 November.
The global boyband will release their third studio album
Midnight Memories
on 25 November.
Check out Niall in action below: