Jack Osbourne's baby daughter Pearl has done the best - and cutest - impersonation of her granddad Ozzy that we have ever seen!
Jack and wife Lisa dressed 17-month-old Pearl up in a dark wig, Ozzy's trademark purple sunglasses and a necklace with crosses hanging on it yesterday (3 October) before taking a picture of her.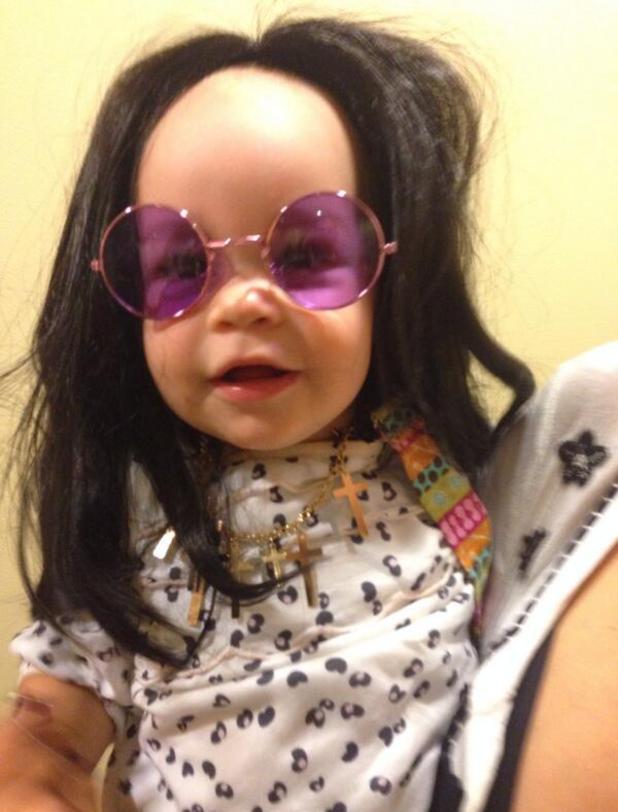 The
Dancing With The Stars
contestant then shared the funny snap with fans on Twitter, making a play on Ozzy's stage name The Prince Of Darkness.
Alongside the photo, Jack simply wrote: "The Princess Of Darkness." There's definitely no mistaking who Pearl's granddad is!
Jack and Lisa were given the costume for Pearl by US talk show host Ellen DeGeneres. Jack will appear on today's episode of
Ellen
to chat about
DWTS
- and Pearl!
Also taking to Twitter, Lisa tweeted Ellen saying: "Thanks for the costume @TheEllenShow."