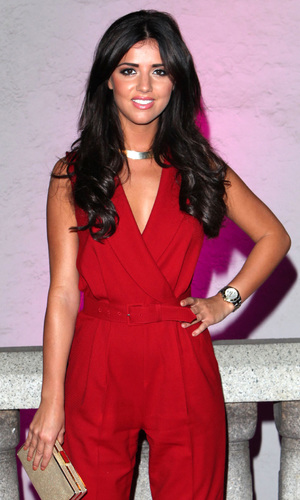 The tenth series of TOWIE is coming back to our screens this week and to kick things off, the cast headed out to Vegas, where they filmed two hour-long specials: The Only Way Is Vegas.
After touching back down in the UK, we grabbed a quick chat with
TOWIE
beauty
Lucy Mecklenburgh
, who told
Reveal
about meeting Rob Kardashian, her ex Mario Falcone and her Vegas romance!
So tell us, how was Vegas?
Vegas was absolutely mental! My highlight was the famous Chippendales stripper show! I did loads of shopping in Victoria's Secret, I went mad in there! Vegas is just a different world really, I had so much fun.
You bumped into Rob Kardashian over there, did you meet any other celebrities?
Yes, we met Rob, it was lovely, really nice. We asked him if he knew about us and he did. He knows about the
The Only Way Is Essex
! I also saw Rita Ora over there, I saw her perform in some club and she was singing happy birthday to someone.
So how are things between you and your ex Mario Falcone? Are you on speaking terms now?
We were on speaking terms before we went out, then we had a few ups and downs in Vegas. Now, we're kind of back on speaking terms!
When you arrived home from Vegas, you tweeted: "Sooo much happened in Vegas!!! ... Glad to be home." Did you mean it in a good or bad way?
Both really. I got really homesick as well and us girls landed in Vegas first. We were there for ten days and were surviving on three or four hours sleep, so I was tired as well.
But yes, some good and bad things happened to me out there, drama as usual!
We've heard a rumour that something happened between you and Tom in Vegas, is there any truth in that?
I'm not allowed to comment either way.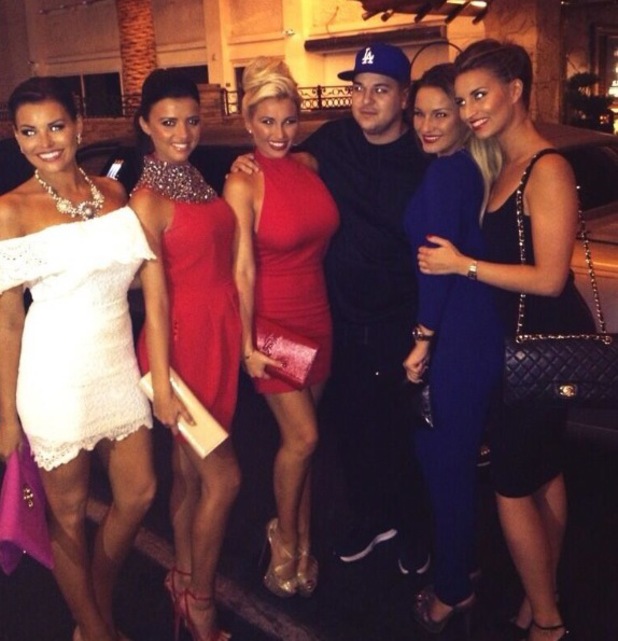 In the last TOWIE special, the group headed to Marbella and you enjoyed a holiday romance with Dan Osborne. Was there any holiday romance for you in Vegas?
Yes, I had a holiday romance! But there's a bit more to it than that, so you'll have to wait until Sunday's show to find out!
Sounds exciting! OK moving on... What kind of drama happened out there?
There was some drama between Jessica Wright and Ricky Rayment, but there's been drama with every single cast member, arguments, the works!
How is your fitness website, Results With Lucy, doing? We know you recently headed out to Hollywood for some meetings?
Yes, we already have lots of subscribers in America, but I'm focusing more on England at the moment and starting retreats and bootcamps in the new year. My first one is just for women, but Arg is going to come along! It'll be like 300 women and Arg!
And what about your boutique, have you got any plans to expand?
I've got a second one opening in the Southend next week, but I don't think I'll be doing any pop up shops for the moment because I'm really busy with everything else as it is.
Catch Lucy and the rest of the TOWIE cast kick-start an action packed series, with two Vegas specials, starting from Sunday 6 October on ITV2 at 10pm.