Former Hollyoaks star Rachel Shenton has just completed her biggest achivement to date - climbing Mount Kilimanjaro!
The actress has raised thousands of pounds for the National Deaf Children's Society and has been left with an overwhelming sense of pride.
She was struck down with a stomach bug, was plagued by rats at night and battled plummeting temperatures. Here, Rachel tells us about her trek and talks us through her highest and lowest moments...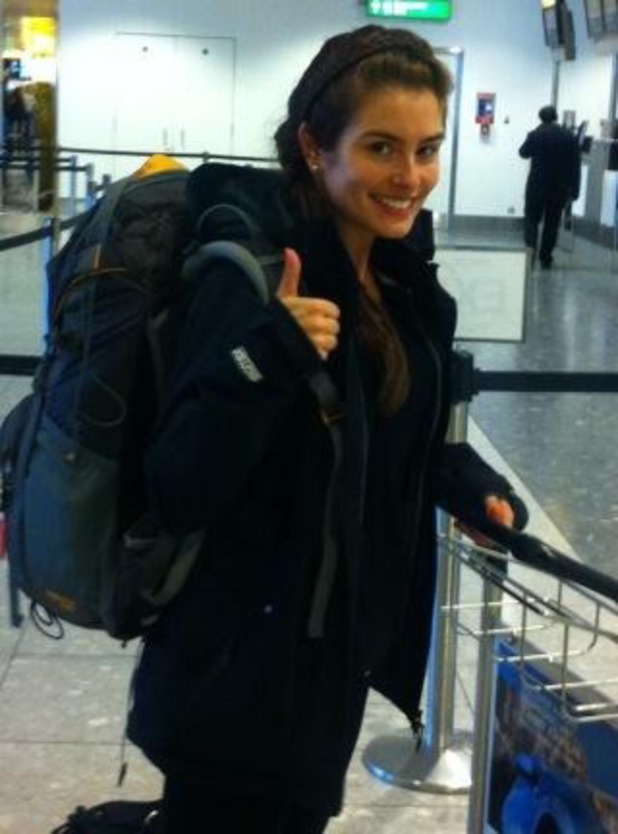 Congratulations, Rachel! How are you feeling?
Thank you, I'm feeling really well and extremely proud of myself!
How long did it your trek take and were some parts easier than others?
It took six days to get up and two to get down. The walk is pretty difficult from the off. You walked through the rainforest to begin with and it's just so green - you wouldn't think you were in the middle of Africa. Then you're trekking through the desert and then you get to the top and the weather changes drastically. The temperature dropped to minus 20c with the windchill.
You were nervous about climbing with a group of strangers - what were they like?
The people were amazing. They were such a lovely bunch, I couldn't have asked for a nicer group. We've all swapped phone numbers and have been texting each other.
Your biggest worry was getting altitude sickness. Did you suffer?
I didn't get altitude sickness at all. We climbed further than we had to for two hours each day, then climbed back down again to help us adjust. It was a pain at times, but it served us well as all of the group managed to get to the summit. The strategy worked.
Did you find it difficult to sleep at night?
We had hut/shack things to sleep in, as opposed to tents, and we thought it would be marginally warm compared to a tent. It probably was, but we had rats in our huts. That wasn't great!
What did you eat?
We had food provided to us by the helpers and it was mainly rice and some unidentifiable soup! It was warm, which was great, but we could never work out exactly what it was. The food wasn't brilliant but what can you expect up a mountain?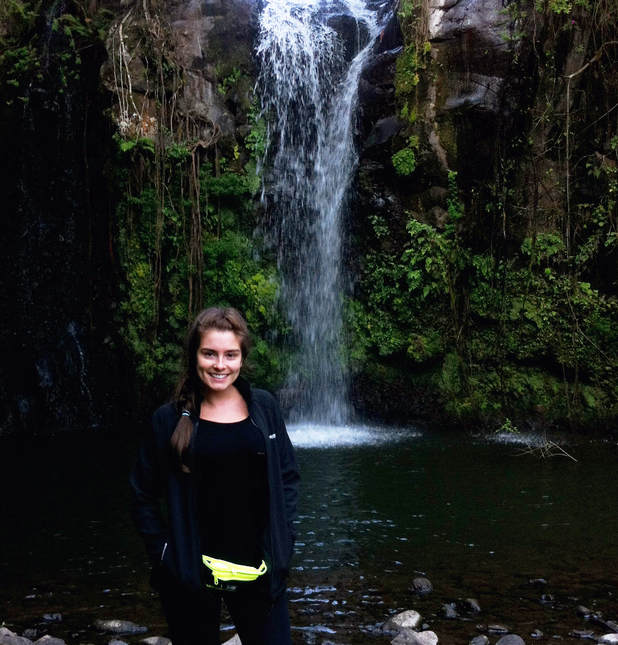 What was your lowest moment?
There were two low moments. On the summit night, we started climbing at 11pm with the aim of reaching the summit by 7am. That was really tough, as you're physically and mentally exhausted by that point. The wind and the snow was horrendous. It was freezing cold and I would've done anything to be at home in my bed. The second day into the trek wasn't great either, as a lot of us were quite sick. We weren't sure but we think it was a stomach bug. Having to walk and be sick at the same time wasn't nice. But it's fine, we did it and we all spurred each other on.
Did you ever feel like giving up?
Never - I'm quite determined when I've got my mind set on something. It takes a lot for me to give up. It was definitely tough, but giving up was not on the cards.
How did it feel to summit?
It was complete euphoria. It was such a relief and was incredible. You're literally standing at the highest point in Africa. The views were spectacular - the feeling is quite incredible. But then you think, "Oh no, I've got to walk all the way down again!"
Was the walk down easier?
Not really, no. I think you've got so much adrenaline going up, as you're working towards something, but on the way down it's so so steep and physically challenging. It is really hard on the feet and knees and mentally all you can think is, "We've done it now, I just want to get home."
We were hoping to hear from you during your trek, but your phone signal failed. Did you manage to contact anyone?
I did have signal, but I couldn't actually call out. It was really frustrating, I kept trying to sent texts and call but it kept failing! I did manage to get through to my mum two hours before I sumitted. It was 5am there, meaning it was 3am in the UK, but I didn't even give that a second thought! She didn't mind though, bless her.
What was the first thing you did when you arrived home in the UK?
I had a bath and washed my hair - it was amazing to have running water! A lot of my family came down to see me and my mum cooked Sunday lunch. It was absolutely amazing! It was the best Sunday lunch I've ever had!
You've raised £5,300 for the NDCS and counting, we bet they're delighted with your efforts...
They are so pleased and I had a lovely bouquet of flowers waiting for me when I got back. It's a great cause and hopefully I've raised money and awareness by doing this.
Sum up your experience for us...
It was overwhelmingly difficult, yet the sense of achievement was overwhelming as well. I'm so glad I did it. It was amazing, but no matter how much you prepare, you will always underestimate it. I'm really proud of myself for doing it and actually getting to the top!
It's not too late to sponsor Rachel, visit her Just Giving page here!