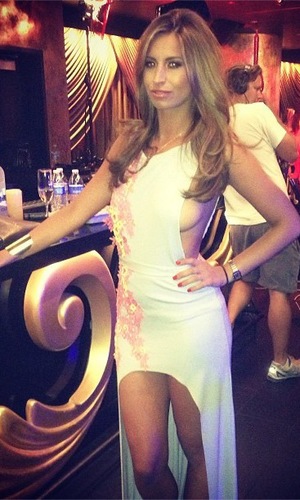 The tenth series of TOWIE is coming back to our screens this week and to kick things off, the cast headed out to Las Vegas, where they filmed two hour-long specials: The Only Way Is Vegas.
Upon returning from a fun-filled break in Sin City, we grabbed a quick chat with cast member
Ferne McCann
who told
Reveal
about confronting her ex boyfriend Charlie Sims, meeting Rob Kardashian and why the Vegas trip was "explosive!"
Tell us all about Las Vegas, what did you get up to over there?
I absolutely loved everything about Vegas. Us girls went to a few of the malls but I personally didn't do much shopping, I did buy some stuff at Victoria's Secret though.
I love the casinos and the fact that you can get dressed up, and the clubs were unreal. Everything is bigger and better over there, but Vegas was explosive, there was so much drama with everyone!
You bumped into Rob Kardashian and posed for a photo with him, what did he say to you?
At first Rob was hesitant posing for a photo, but then he said, 'are you the girls from
TOWIE
?,' and so we had a picture and then he left. It wasn't as exciting as the boys meeting Mike Tyson, but it was still something.
Did you meet anyone else famous?
Well I was so close to Avicii when he was DJing at one of the clubs. Me and Sam Faiers went right up to the front and were like 'why isn't he looking at us!' But yes, we're massive fans of him so that was really cool. I'm in love with him and then I later Googled him and realised that he's got a girlfriend, so it's pretty s***.
Now you're single, did you catch the eye of any American guys out there?
Personally, I'm not attracted to American guys but we definitely had a lot of fun going out and being single. The girls had a really good time, we really did party hard!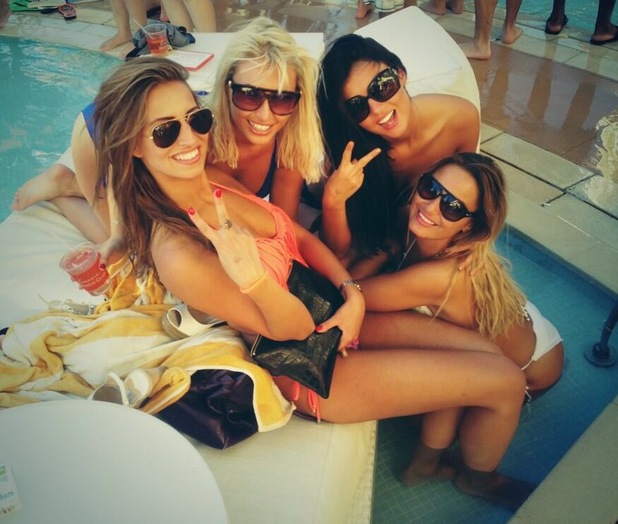 So how are things with you and Charlie, we see that he's now following you on Twitter?
My tweet was a joke, I was saying like 'thanks for following me.' I knew for me it was going to be really difficult being out with him in Vegas because there was going to be loads of emotions being brought back up all over again. There's moments in Vegas that I found it really hard to be honest.
Over the summer, there were so many questions that I wanted to ask him and I didn't get the chance, so in Vegas I had the opportunity to do that.
You made your entrance in series nine of TOWIE back in June and now, new cast member Elliot Wright has joined the show. Did you already know him?
"I didn't really know Elliot that well actually, but I knew who he was. His entrance was quite a surprise. It was most definitely a surprise to his cousin Jessica Wright, as she was feeling quite down at one point, so for him to surprise her was really nice. He put his hand over her eyes and started singing to her in Spanish!
Catch Ferne and the rest of the TOWIE cast kick-start an action packed series, with two Vegas specials, starting from Sunday 6 October on ITV2 at 10pm.