Torrey Smith might not be a familiar name if you're not a US sports fan but we had to share the amazing way he announced his wife's pregnancy this week…
The American footballer revealed the happy news that his teacher wife Chanel is expecting their first child by Instagramming this pretty funny yet very simple picture of the pair having spaghetti Bolognese for dinner... made with Prego tomato sauce.
Inventive, right?!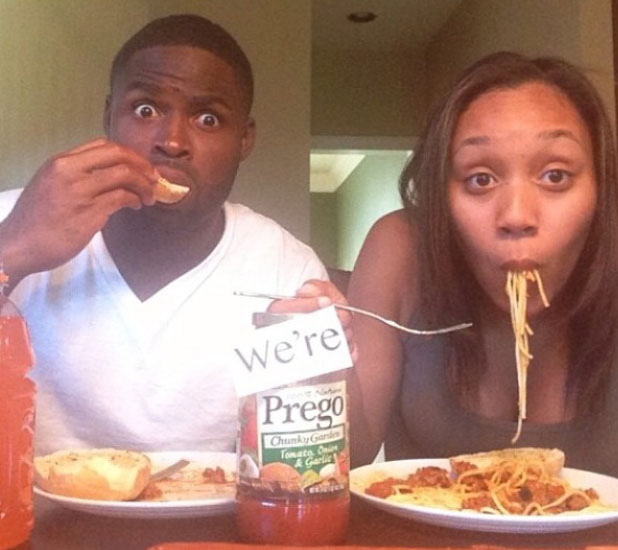 Torrey, who plays for the Baltimore Ravens, added the caption: "Can't believe she got me to take this pic... but it's a blessing so I'm with it."
The 24-year-old met his wife, also 24, at the University of Maryland. They dated for several years before tying the knot in July 2013.
Congrats to Torrey and Chanel!
More celebrities expecting babies in 2013 below:
Copyright: Love & Lust London