Jay-Z has opened up about daughter Blue Ivy's taste in music and has also revealed how he managed to win over wife Beyoncé by wining and dining her over a decade ago.
The rap superstar discussed his relationship Queen B and the couple's one-year-old daughter Blue during a candid interview with
Vanity Fair
.
He explained that when he first began to pursue Beyoncé in 2001, she was not easily impressed, which meant that he had to pull out all the stops and rely on his effortlessly cool persona to become her man.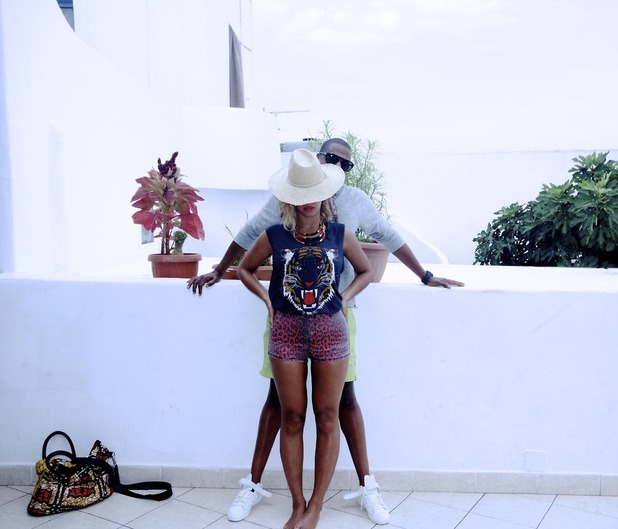 In fact,
Jay Z
believes that if he hadn't been a famous rapper, he still could have wooed her with his likeable personality.
He said: "We were just beginning to try to date each other... Well, you know, you've got to try first. You got to dazzle . . . wine and dine."
After confirming that he did indeed "pursue" the Destiny's Child songstress, he then went on to say that if he'd been a petrol station attendant and she pulled up, he still would have bagged a date with her.
"If I'm as cool as I am, yes [I would have been able to date her]," he said. "But she's a charming Southern girl, you know, she's not impressed. . . . But I would have definitely had to be this cool."
On his most recent album, Magna Carta Holy Grail, Jay-Z raps: "She was a good girl 'til she knew me" and in his Vanity Fair interview, he explains that the lyric was inspired by his wife.
When asked whether Beyoncé is still a good girl, he replied: "Nah. She's gangsta now."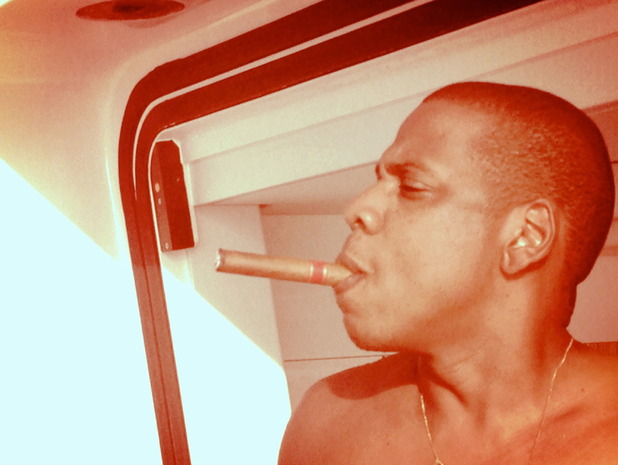 Jay-Z and Beyoncé have been married for 5 years, after secretly tying the knot in 2008.
Last January, the superstar couple welcomed their first child Blue Ivy into the world. However, her birth was surrounded by speculation that Beyoncé had actually hired a surrogate instead of having the baby herself.
Discussing this rumour, Jay-Z admitted that he felt a little betrayed by the hip-hop blogs that went along with the "ridiculous" story.
"It's just so stupid," he said. "You know, I felt dismissive about it, but you've got to feel for [Beyoncé]. I mean, we've got a really charmed life, so how can we complain? But when you think about it, we're still human beings...
Now that Blue Ivy is here, the two parents are constantly playing their music to her and she is apparently a huge fan of her father's new material!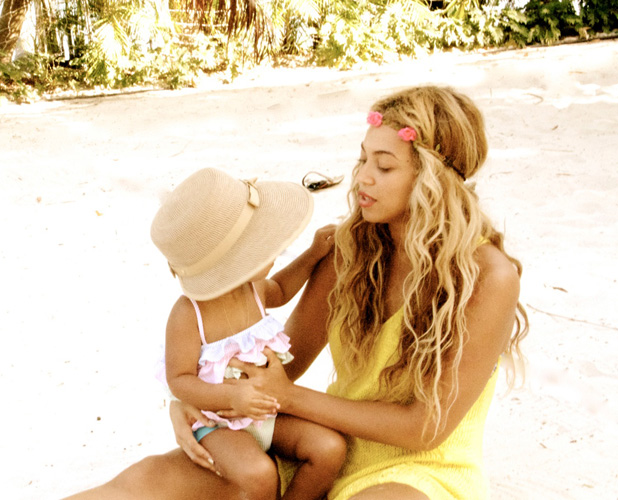 Jay-Z told the magazine little Blue watches Beyoncé's concerts on her computer at night and loves his new album.
"She plays a song and she goes, 'More, Daddy, more . . . Daddy song.' She's my biggest fan. If no one bought the
Magna Carta
[album], the fact that she loves it so much, it gives me the greatest joy. And that's not like a cliché. I'm really serious... She's genuine, she's honest, because she doesn't know it makes me happy. She just wants to hear it."
Aww, it sounds like Blue is a hip-hop head in the making!
Read the full interview with Jay-Z in Vanity Fair's November issue.