Fresh from appearing on The Big Reunion, British boyband Blue are back with a bang and will be firmly marking their return to the UK music scene with a UK tour kicking off this month.
In fact, the rest of the year is pretty jam-packed for
Antony Costa
, Duncan James, Lee Ryan and Simon Webbe, who have also announced that they'll be supporting pop legends Wet Wet Wet as special guests on their UK Arena Tour in December.
We grabbed a chat with Antony, who talks to
Reveal
about music plans for the future, re-gaining UK success and why he's joining Stoptober's smoking campaign to get fit in time for the tour.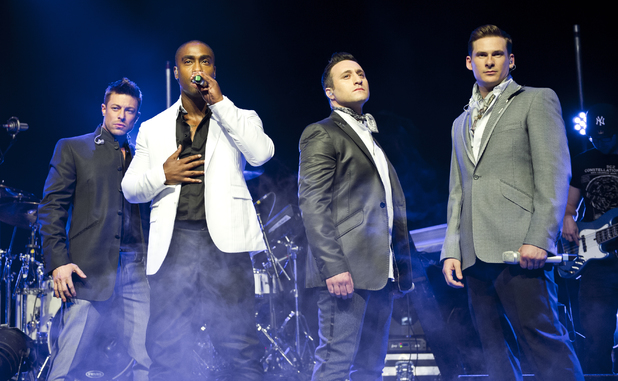 Blue's first taste of success was with their top five hit 'All Rise' back in 2001 which led to a string of number one hits. They split in 2005 and enjoyed solo projects before reforming in 2009. Two years later, the boys represented the United Kingdom at the Eurovision Song Contest.
Blue came back on our radar in February, when they announced that they were to join their fellow 90s and 00s pop stars on reality TV series,
The Big Reunion
.
"Being on
The Big Reunion
has helped massively," said Antony. "A lot of people thought that we were finished when we did Eurovision, but that wasn't the case.
"After we did Eurovision, we went straight into the studio and started recording the album,
Roulette
, and its's taken a good two, almost three years to come back. There's no music shows anymore to promote yourselves, but what better show to be a part of than
The Big Reunion
?! It gave us the opportunity to show people that Blue are back to stay!"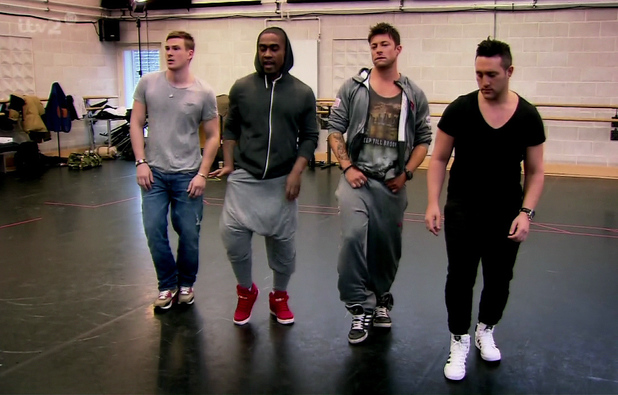 Speaking of the show, was there any competition between Blue and the other male bands, 911 and 5ive? "There's no competition, just pure banter," said Antony. "I personally have never had a problem with the boys and they haven't got a problem with us. It's just a bit of friendly rivalry that ups your game."
Blue won't be taking part in 'The Big Reunion Christmas Tour' simply due to their hectic schedules, but Antony joked. "We'll probably be passing the
Big Reunion
tour bus on the motorway!"
Being on the road from now until Christmas has made Antony think about his fitness, and he's now pledging to quit smoking ahead of the tour. The 32-year-old has joined a list of celebrities including Mel C, Martine McCutcheon and former
Emmerdale
star Kelsey Beth Crossley to join in with Stoptober's 28-day stop smoking challenge.
"I've never tried to give up smoking but with our tours coming up, we've got a really hectic schedule and I'm not as young as I used to be," he said. "I really want to look after myself, get healthier and not wake up coughing!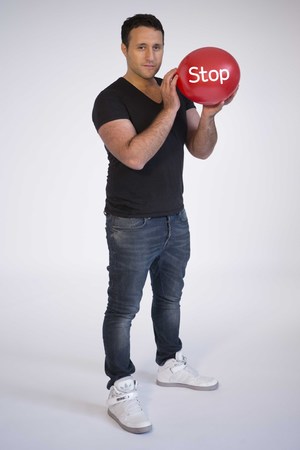 "I just want to quit smoking for good and it'll be a personal challenge to say that I've done something for myself."
Blue will kick off their UK tour on 13 October in Nottingham. "It's our first UK concert for like eight years and I'm very much looking forward to it," said Antony. "I love being here and I love the whole vibe of the UK and just generally being back home. I really can't wait."
Things seem to be working out well for Blue, so how exactly does it feel to have UK success again? "It's our home country," explained Antony. "It's great that the British public have welcomed Blue into their houses again and on their radio.
"Blue were and always will be a family band. If you come to one of our concerts, the audience ranges from all ages and I think that's what Blue is all about – it's about making music and putting smiles on people's faces. I think if people come to our concerts and go home smiling, then we know they've done a good job."
Antony Costa is one of the hundreds of thousands of Britons taking part in Stoptober, the 28-day mass stop smoking challenge. It's not to late to join in visit: https://stoptober.smokefree.nhs.uk to get started!