David Beckham was caught in his underwear on the roof of a London building yesterday – but it's not what you think!
The father-of-four was snapped filming an advert for H&M in East London on Tuesday afternoon (1 October), showing off his rather lovely body in just a pair of boxers and grey T-shirt.
We're not sure what the premise of the commercial is or why Becks is climbing over a roof but anything that involves Beckham in his underwear is pretty fine with us!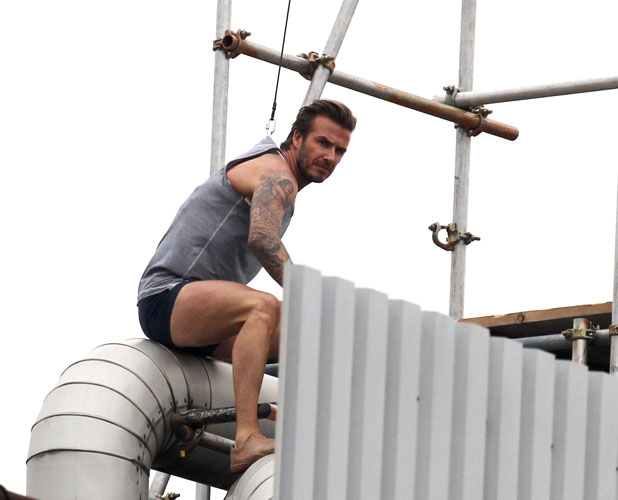 And, it seems, more than okay with wife Victoria, who shared one of the images with her nearly seven million Twitter followers, adding the caption: ""Run Forrest run" looking amazing for H & M x vb."
Beckham's day of filming came after he watched son Brooklyn make his debut for Queens Park Rangers' Under 14s side in London on Sunday (29 September).
David retired from professional football earlier this year.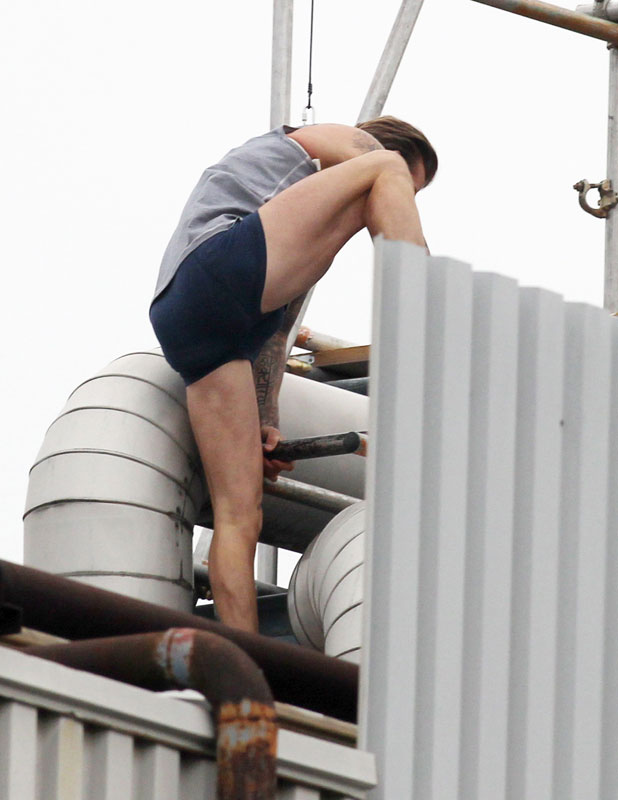 In other Beckham news, it's being reported today that the star is close to an agreement to take ownership of a Major League Soccer team in Miami, Florida.
According to the Daily Mail, a deal could be announced by Christmas.
David is no stranger to the MLS, having spent years playing for LA Galaxy in Los Angeles. Perhaps his first signing at the new club could be Brooklyn?!