Denise Van Outen has shown off her impressive figure in a red swimsuit while launching the first ever Sport Relief Games.
Denise, 39, donned the costume and posed for the campaign while holding a bicycle on her right shoulder and with a pair of trainers draped across her left one. Wow!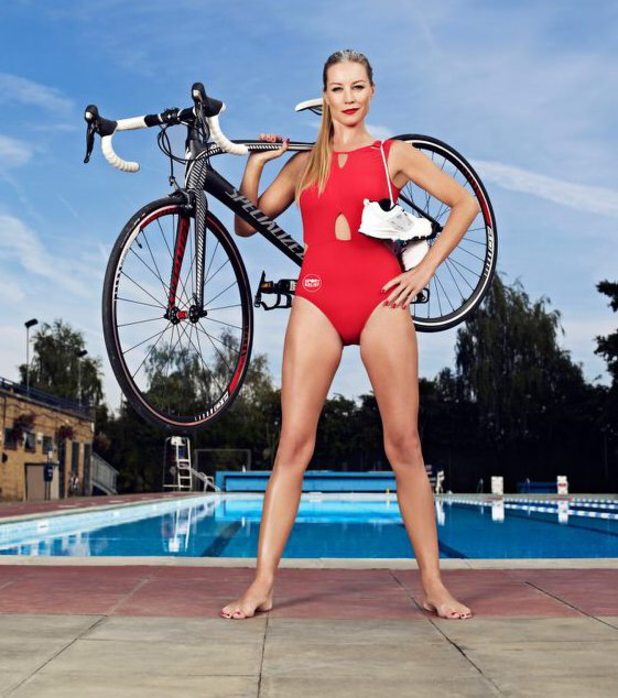 In the past, supporters of Sport Relief have raised money by running. Next March, however, they can also choose to cycle and swim too!
Denise has joined up with Sport Relief to launch their campaign early, so people wanting to take part have enough time to train. Even Denise, who is not a confident swimmer, is determined to hit the pool hard!
The mum-of-one said: "I love Sport Relief and even took part in a mile event when I was pregnant!
"This year I'm going to do something more challenging and swim 5km.
"My three year old, Betsy, has just started having swimming lessons so I thought it was time for mummy to learn properly too as I've never been very confident in the water, so the Sport Relief swim really will be a challenge for me."
All the money raised through sponsorship will go to poor and disadvantaged people living in the UK and around the world.
For more information about taking part, visit sportrelief.com