Justin Bieber's lifestyle gets crazier by the minute, as he was pictured being carried up the Great Wall Of China by his bodyguards this week.
The pop superstar has been enjoying himself in Beijing, China over the last few days, visiting a local Apple store, skateboarding through the city and taking in the sights - including one of the seven wonders of the world.
However, it seems as though walking up the Great Wall proved to be a little more tiring than Justin had expected and so he was given a helping hand - or two - from his bodyguards, who lifted the singer onto their shoulders for part of the journey.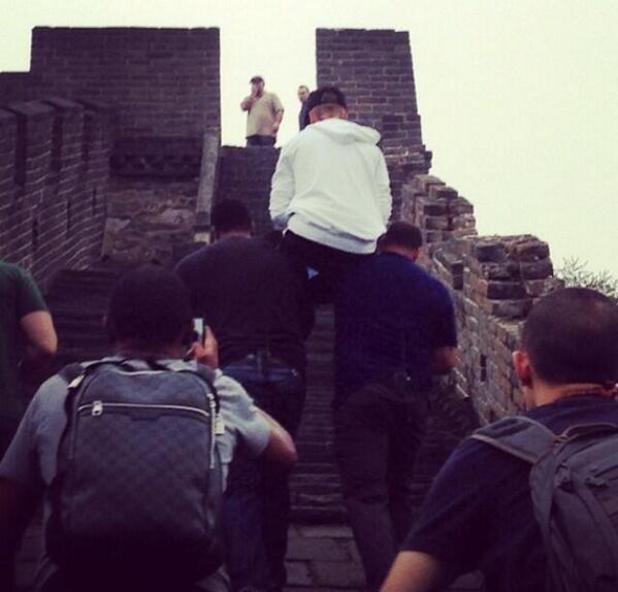 In a snap uploaded by a fan on Instagram yesterday (30 September), 19-year-old Justin can be seen sitting on the two men's shoulders, wearing a white hoody and a black snapback cap.
But by the time the gang got to the top of the Great Wall, the award-winning star was back on his feet.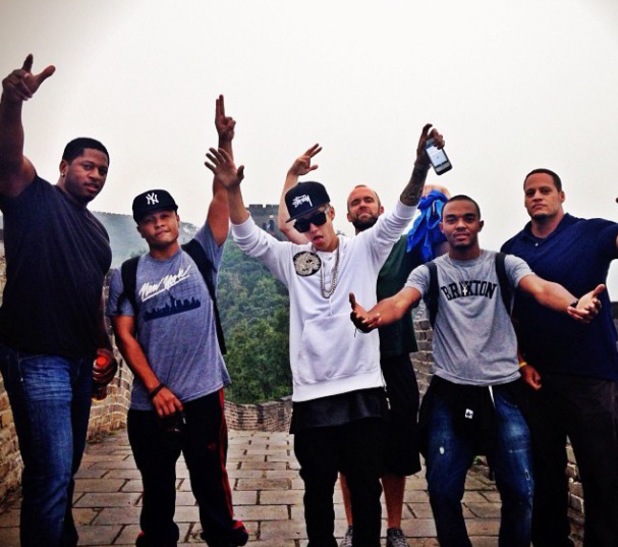 Another picture, this time posted by Justin's best friend Alfredo Flores, shows the group celebrating their exhausting climb alongside the caption: "We made it up top!! #GreatWall".
But the fun antics don't end there!
Justin also recently had a go on a segway - a two-wheeled, battery powered vehicle that has become a bit of a phenomenon.
However, in typical Bieber fashion, he opted against donning a helmet or some clothes to keep him warm and decided to take a ride topless.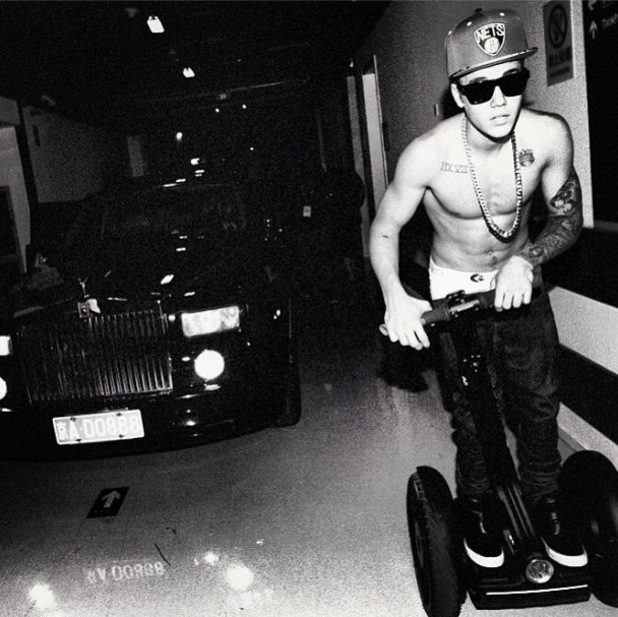 Justin posted a picture of him whizzing along on the segway yesterday, with his various tattoos on full display and a thick chain around his neck.
The teenage tattoo enthusiast has added to his ink collection yet again, as he debuted a verse from the bible written on his right shoulder blade a few days ago.
The verse reads: "Your word is a lamp for my feet, a light on my path. Psalm 119:105".