Katy Perry closed the iTunes Festival last night with a stellar showcase of her biggest hits.
The 'Roar' singer sounded better than ever and pulled out all the stops for a spectacular show, performing her chart-topping songs including 'I Kissed A Girl', 'California Gurls' and 'Firework'.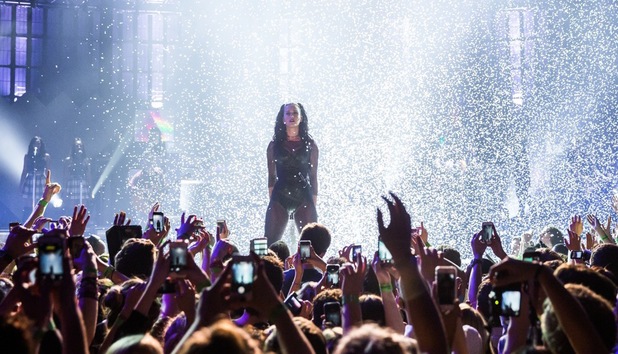 Katy, 28, also treated the audience to 'Dark Horse' and 'By The God Of Grace' taken from her new album,
Prism
, as she headlined the festival at the Roundhouse in Camden, London on Monday (30 September).
Katy showed off her powerhouse vocals and dance moves as she paraded around on stage with a fleet of backing dancers. Wearing just two outfits on the night, she made her first entrance in a leather bodysuit under a mesh dress.
Katy, who is dating musician John Mayer, later changed into a black leather corset with a red tartan mini skirt and fishnet tights.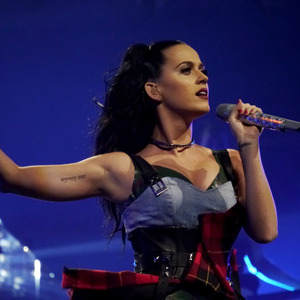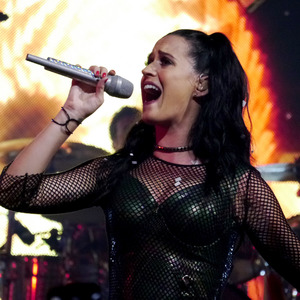 When introducing 'Firework' to the screaming crowds, she said: "This goes out to anyone who has ever felt less."
Showcasing her ability to connect with a song, Katy sang power anthem 'Part Of Me' to the crowds, cavorting with the hunky dancers and shouting, "Right now we are going to get down and dirty, you know what I'm saying?".
But it was Katy's latest single 'Roar' that crowds were waiting for, and they weren't let down, as she performed boxing moves with her dancers and later hurled her skipping rope into the crowds while chanting the lyrics to the song.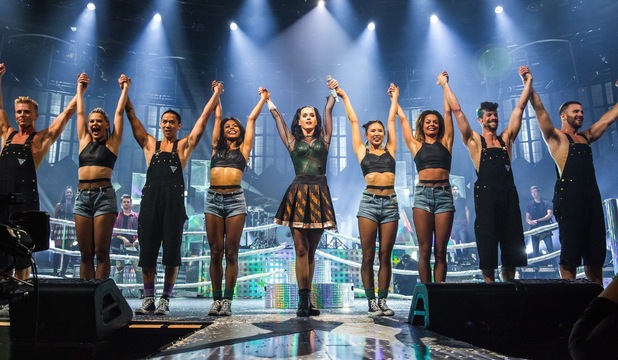 One fan said: "Nothing but praise for ‪@katyperry tonight. Truly brilliant live set; the perfect finale to the 2013 ‪#iTunesFestival."
After her set, Katy tweeted: "Aw, thanks for the love, Londontown! More ‪#PRISM to come..."
Katy is the last act to headline the month-long festival, which Lady Gaga opened on 1 September. The festival saw a stellar line-up from musicians including Ellie Goulding, Jessie J, Justin Timberlake and Robin Thicke.
Prism
is due for release on 21 October.
Download the free official iTunes Festival app to watch the shows live or on repeat for a limited time. Visit: www.itunesfestival.com.
Watch Katy's video for 'Roar' below: