Sharon and Ozzy Osbourne were photographed holding hands in LA yesterday, just a day after Sharon lifted the lid on their volatile past year together – and how she demanded a divorce.
X Factor
judge Sharon opened up about vicious rows with Ozzy and coping with his drink and drug relapse during a chat with
The Sun
at the weekend.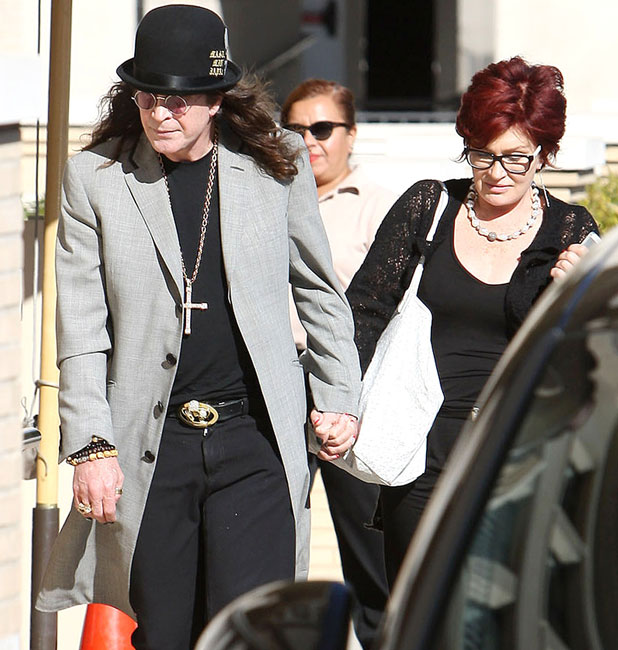 Sharon, 60, detailed the fights that were sparked when she discovered texts on Ozzy's phone last year, begging drug dealers to hook him up with goods.
She said she later discovered bags of pills such as Ritalin at their LA home: "All perfectly legal but none of them unnecessary."
Sharon went on to recount another argument sparked by Ozzy's substance abuse that led her to demand a divorce and she ended up removing her wedding ring and living in a hotel room.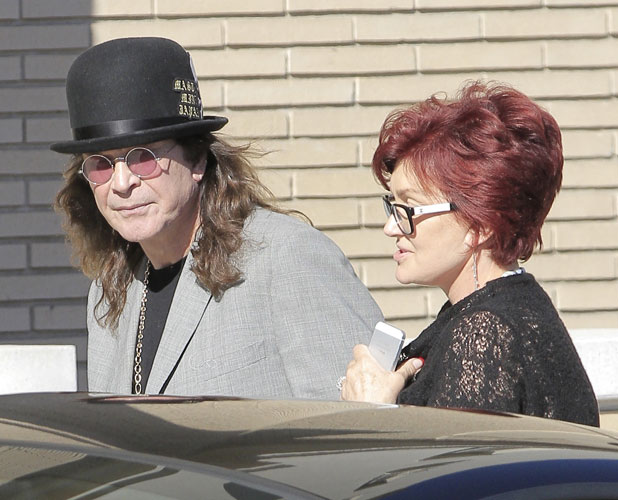 In the end, the turning point came when Sharon took a holiday with her daughter Aimee and a paparazzi snapped pictures of her looking sad. 64-year-old Ozzy saw the photographs and posted a statement on Facebook admitting his failings, claiming he was now 44 days clean and declaring his love for his family.
In the
statement posted 15 April 2013
, Ozzy said he'd been taking drugs and drinking "for the last year and a half."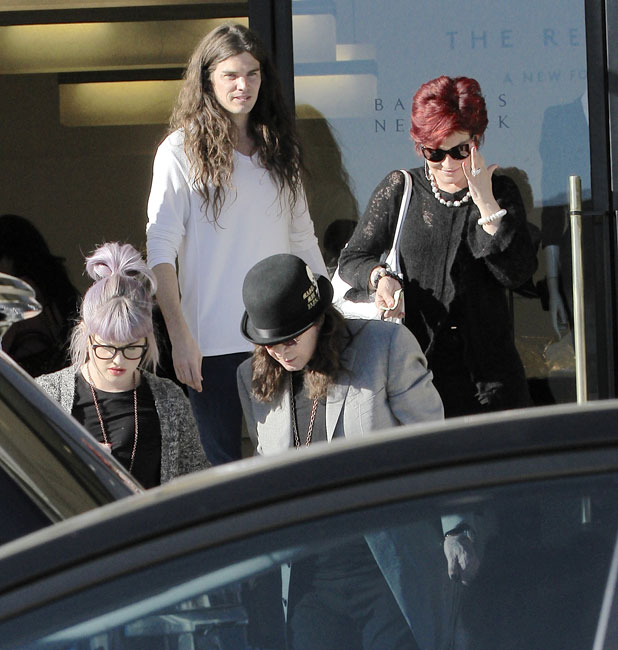 He continued: "I was in a very dark place and was an asshole to the people I love most, my family. However, I am happy to say that I am now 44 days sober. Just to set the record straight, Sharon and I are not divorcing. I'm just trying to be a better person.
"I would like to apologise to Sharon, my family, my friends and my band mates for my insane behaviour during this period…. And my fans."
The couple, who have been married 31 years, soon reunited and moved back in together and, judging from yesterday's pictures, are back on track.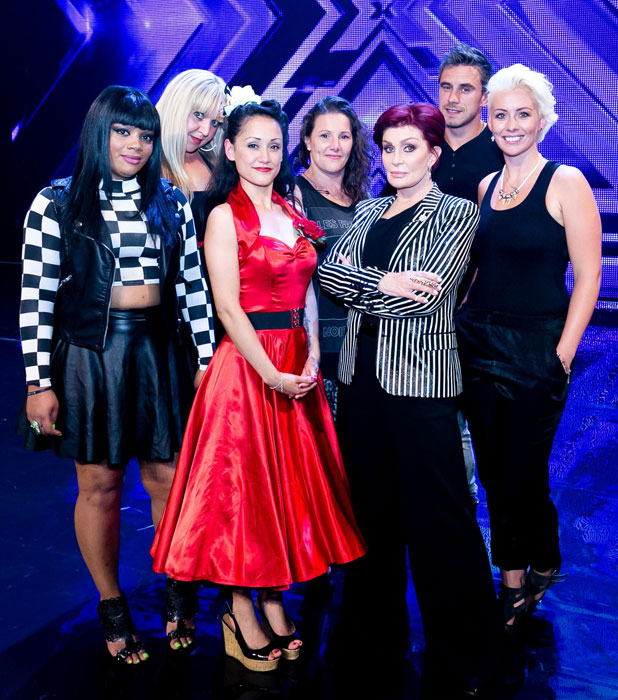 Sharon and Ozzy were snapped enjoying a day out in Los Angeles with their
daughter Kelly and her fiancé Matthew Mosshart
. The foursome were seen shopping in the sunshine at Barneys New York.
Red-headed Sharon has been in LA lately filming her judges' houses stage of
X Factor
where she will be joined by Robbie Williams to decide which of the overs will progress to the live shows.
Viewers at the weekend saw Sharon (accompanied by her gorgeous fluffy dog!) learning she'd be mentoring the overs for 2013, and then choosing her top six acts during the tough boot camp stage.