Rihanna has always been a sharer, and this time she's given her fans a glimpse of her new music video.
The 'Umbrella' singer, 25, teased images from behind-the-scenes of the video shoot for her single, 'Pour It Up'.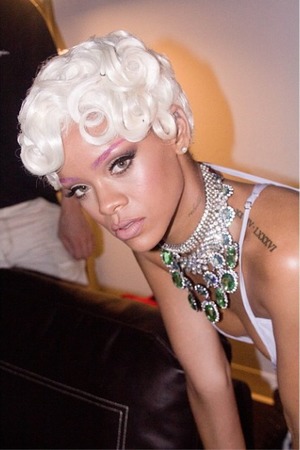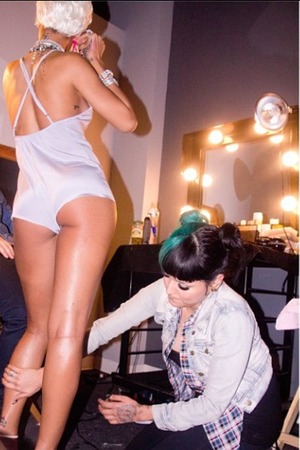 Wearing a short platinum blonde wig, with dyed pink eyebrows to match her long talons,
Rihanna
can be seen in a variety of sexy poses.
Her magnificent jewelled necklace is teamed with skimpy negligee and white stilettos - a look only Riri could carry off!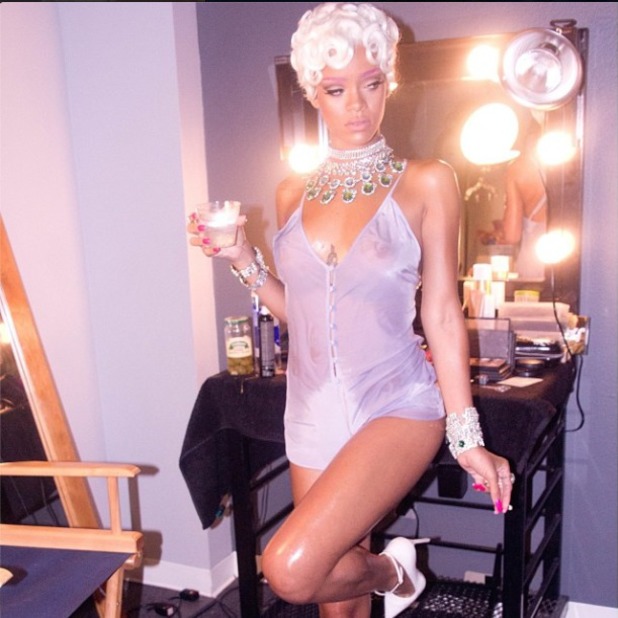 'Pour It Up' is from her latest album
Unapologetic
.
The singer originally began work on the promo with Vince Haycock in May, but he announced on Twitter earlier this month that he is no longer involved with the project due to "creative differences".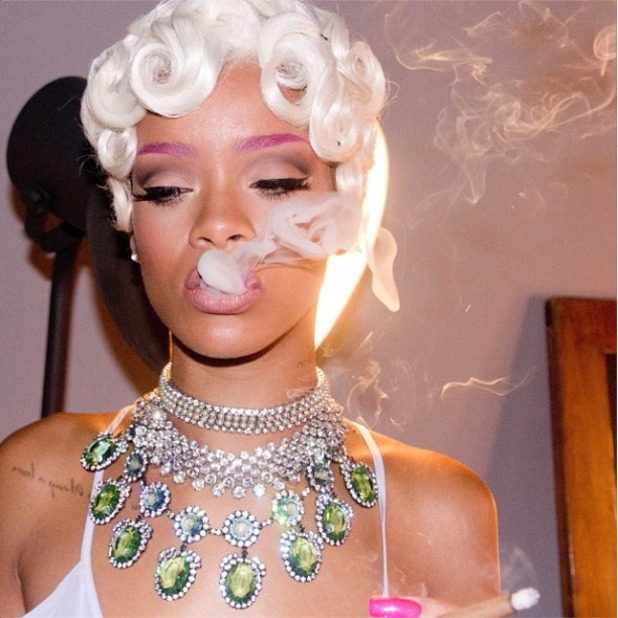 He said: "Rihanna fans, I'm no longer involved in the #pouritup video. I took my name off the project due to creative differences. #stopharassingme."
Rihanna later hit back: "@vincehaycock luckily none of that matters, just take your name off the check while u at it! Whatever your issue is leave my fans out of it."
Are you excited to see the finished video for 'Pour It Up'? Let us know!
Watch Rihanna in the video for her single 'Diamonds' below: