Kim Kardashian has been spending quality time with her hubby Kanye West and friends in Paris - one of her favourite cities.
The new mum, 32, and her rapper husband Kanye West, 36, arrived in Paris yesterday (27 September) and wasted no time exploring the romantic French capital.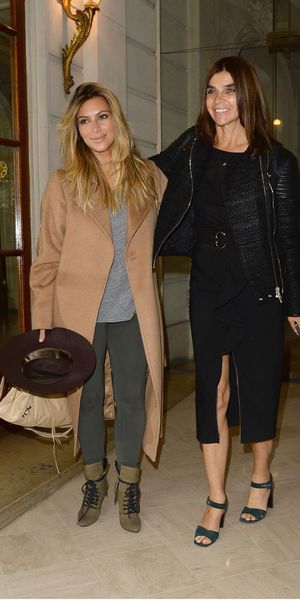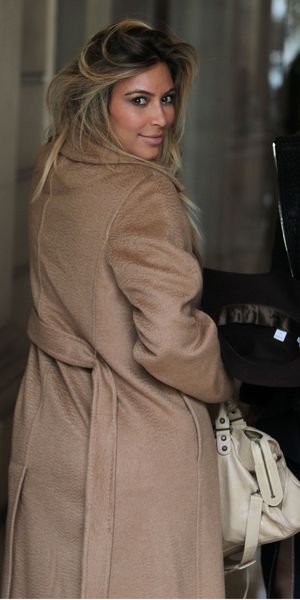 Pictured here with pal Carine Restoin-Roitfeld - former editor-in-chief of Vogue Paris - Kim covered up her post-baby body in an oversized tan coat.
She teamed the statement coat with a chocolate brown trilby-style hat and lace-up boots as she acclimatised to Paris' chilly temperatures.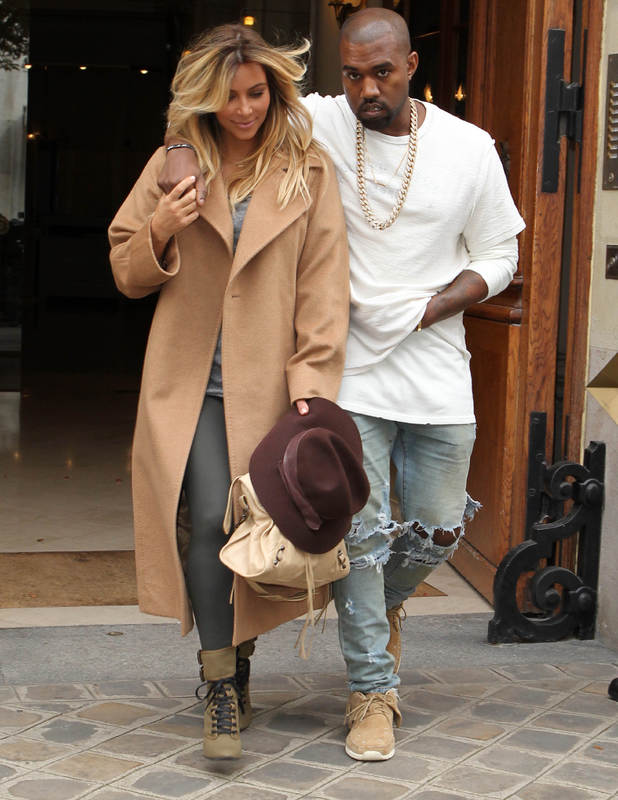 Reports say that Kim and Kanye have baby girl North,
who was born on June 15
, with them in Paris after they all boarded a private jet on Thursday (26 Sept).
But Kim, who is keen to keep North out of the public eye, has not been seen with the baby as yet.
They have since boarded a Eurostar to London's St Pancras. Welcome back to the UK, Kimye!
Earlier this week, Kim
announced the release of her sixth fragrance, Pure Honey
.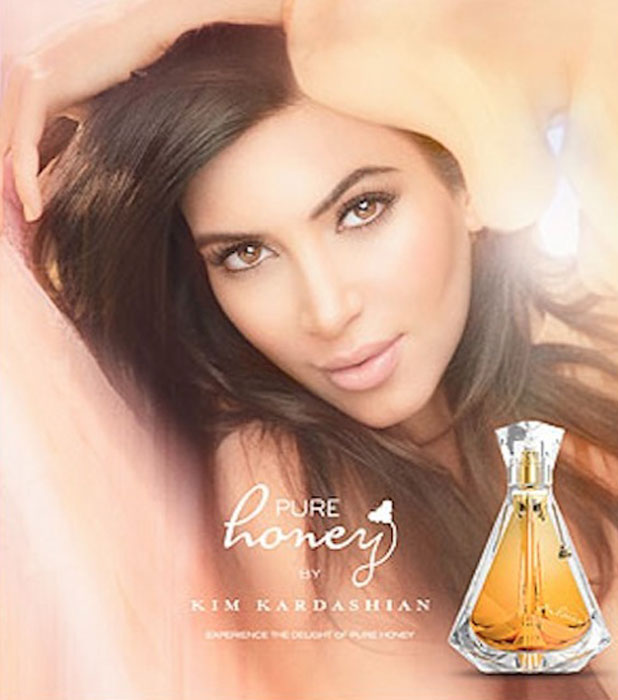 Discussing the fragrance, Kim said: "I wanted Pure Honey to be both light and sweet but also powerfully seductive. As women we all have these dual natures. We can be girly and playful but also tempting and captivating at the same time. Combining the two elements was the perfect way to capture our full femininity. I created it to be delectable and crave-able, like all beautiful women are."
Do you like Kim's wintery Paris look? Tell us below!