The Duke and Duchess of Cambridge have revealed their new coat of arms, to represent them as a married couple.
Prince William and Kate's Conjugal Coat of Arms was approved by The Queen earlier this year and unveiled to the public for the first time on Friday (27 September).
The left hand side represents Prince William's Royal Coat of Arms, which he received on his 18th birthday. It features Royal emblems from different parts of the UK. The blue garter surrounding the coat is to symbolise the Order of the Garter, as William is a Knight Companion.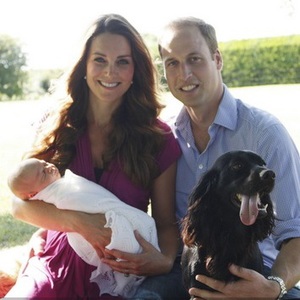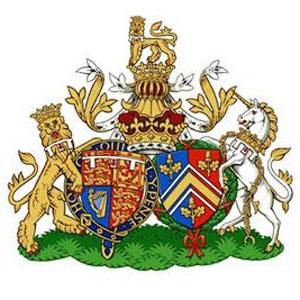 The right hand side is Kate's shield from the Middleton family coat of arms, which they were given in 2011 ahead of the royal wedding. Her coat is surrounded by a wreath of oak, as she is not entitled to surround it with an order of chivalry.
Kate also has her own coat of arms; a gift from the Queen following her marriage.
The combined coat was designed by The College of Arms in London.
Kensington Palace released the Conjugal Coat of Arms shortly before announcing that
Kate and William's son, Prince George, will be christened at St. James's Palace on 23 October
.
The tot was born 22 July at St. Mary's Hospital in London. He's third in line to the throne following his dad Prince William and grandfather Prince Charles.
Prince George's first photocall in pictures:
Copyright: WENN