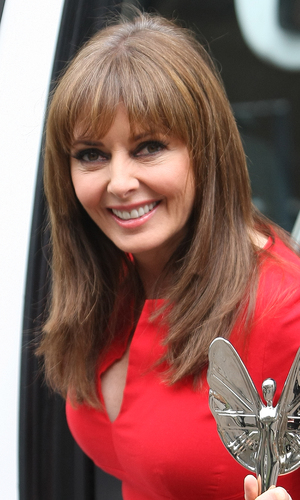 From Countdown to Loose Women, Carol Vorderman, 52, has long been one of our TV favourites. We caught up with her to talk cooking, crying and Simon Cowell!You're studying for your pilot's license - are you a bit of a daredevil?
I'm a petrol head, not a daredevil. People who do extreme sports are daredevils. I wouldn't jump off a cliff with just a cape on, but anything to do with engines, vehicles, diggers, big trucks, or Formula 1, I adore.
Your partner, Graham Duff, is a former Red Arrows pilot, does he put your elderly mother's mind at rest about the dangers involved?
Well I'm working towards doing a solo flight around the world next year and he will come with me. Because Duffy's around, but obviously not with me in the cockpit, in my mum's head she feels as though it's safe. It's not, but in her head she thinks it is!
You've got a brain, you look amazing, you've got all these skills, you're basically superwoman. How do you manage it?
Trust me I am NOT superwoman! My many imperfections have been highlighted many times.
What are you rubbish at then?
Loads of things; acting, singing and dancing, basically anything anyone has to do at stage school. But what's great now is that you don't have to be interested in the things that most people are interested in, just to have an interest, as a woman. Does that make sense?
Anything else?
I'm rubbish at so many things. Cooking - can't be bothered. I did it for many years and I felt I've done my duty now, I've had quite enough thank you very much. I just have no interest in it. I mean I know everybody loves watching
Masterchef
, but I don't get it. Does it matter if your chips look a bit lopsided? It doesn't matter to me, crikey!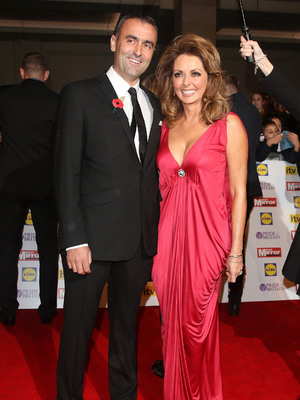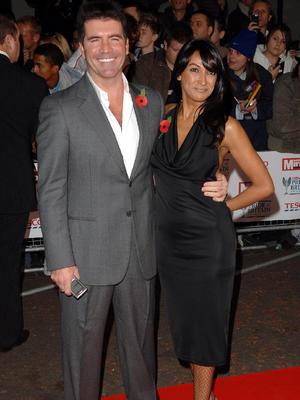 So you're not a fan of Masterchef?
I'm not slagging it off, I'm just not interested in it, but I recognise that a lot of people are. I also recognise that I like things that a lot of people don't like!
What's the biggest misconception about you?
I won't over-emote and I think sometimes people misconceive that. It doesn't mean to say I don't at home, or I do at home. Sometimes we get far too much information and I'm just not comfortable with that. So people think I'm hard, which I'm absolutely not. I have very firm views but I'm one of the most liberal people I know.
You're hosting the Daily Mirror's Pride of Britain awards again this year, which must be the best job in the world?
Yes it is.
There are so many heart-wrenching stories - is it quite tough going with all the tears?
Yes it's a big job. Because normally you'd have more than one presenter for something that long. There have been occasions where I've got to the end of four hours on the stage and my head is just spinning with information and emotion. But it's just such a wonderful thing to do, and it's all about the winners. As long as they have a wonderful time, which they all do without exception, then it feels like you've done your job. When they put me out to pasture, which they will eventually, I'll definitely still be in the audience!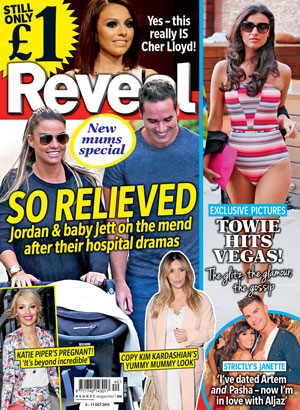 Do you have a coffee or a pair of slippers waiting for you just off stage?
I'd love to get behind that lectern and take my heels off! I had a pair of six inch heels on once and you know that cartoon throbbing, my feet were like that!
How long does it take you to plan your outfits?
I have a different British designer every year. This time it's Caroline Castigliano. Yeah, so I went to see her yesterday and we've chosen what she's going to make; a bit of that dress and a bit of that. She took my measurements and I was like, "I'm what? Don't tell me any more!"
Expectant father Simon Cowell often gets involved, doesn't he…
Yes, he's very supportive and has been for years and years. So even if he can't come, he sends everyone else from the
X Factor
or
BGT
. He tries to hide that side, but he is really charitable.
Carol presents the Daily Mirror's Pride of Britain Awards 2013, sponsored by Lidl, on ITV, Tuesday 8 October, 8pm.
Read the full interview with Carol in Reveal magazine - out now!