Sophie Anderton is one of the most famous supermodels of the 90s - but almost lost it all when she had a deadly cocaine addition that lasted a decade. Bouncing back, the 36-year-old has been clean for four years and was resigned as the face of Gossard, the brand that made her famous 17 years ago...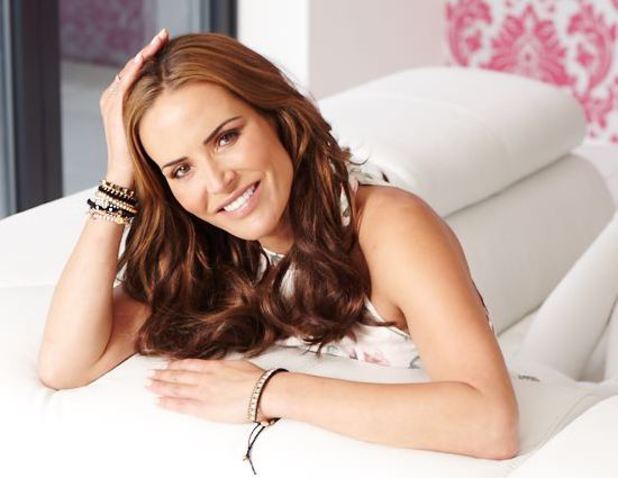 If I wasn't a model, I would be...
a war Correspondent. I was obsessed with Kate Adie when I was a kid.
My biggest fear is...
relapsing. Which I won't do, but that would be my biggest fear.
The biggest achievement in my life is...
being in recovery. 10 years ago I would have said my career, but I have to tell you, being in recovery is my biggest achievement.
Angelina Jolie is my idol...
When I first went into recovery she was a huge role model for me because, like me, she had her own demons. And look how she turned her life around! She's now in a relationship with kids and a great career, and that's where I see myself. I'm slowly getting there.
Nutella is my obsession...
I love it. It's my favourite food. Do not put a tub of Nutella anywhere near me!
People would never guess that I'm...
an avid cook and a gardener. I spend my weekends cooking and gardening. My family couldn't believe it when I told them I went to a garden centre!
I've already had my perfect first date...
And it was with my boyfriend. We went to Hakkasan, which is one of my favourite restaurants in London.
My boyfriend's gonna kill me for saying this but...
I have a secret crush on Daniel Craig. He's gorgeous! And Gerard Bulter.
The most important person in my life is…
My mum. I pushed her away when I was taking drugs, and I'm just so thankful that she's back in my life now. We're very close.
The part of my body that I love the most is...
my back and my shoulders. My boyfriend always says my legs, but I don't like them so much because they're so scarred from an accident I had as a child.
I have one motto in life...
and that is to treat everyone how you wish to be treated. Live life to the full is what I used to say, but I took that to the extreme and seriously lived to regret it.