Michelle Heaton may be pregnant, but that doesn't mean she's putting her feet up!
The Liberty X star,
who is expecting her second child with husband Hugh Hanley
, has again been announced a fitness charity ambassador for Zumba.
Michelle has taken on the role for Zumba's Party In Pink initiative, which has raised £1.5 million for the fight against breast cancer since 2010.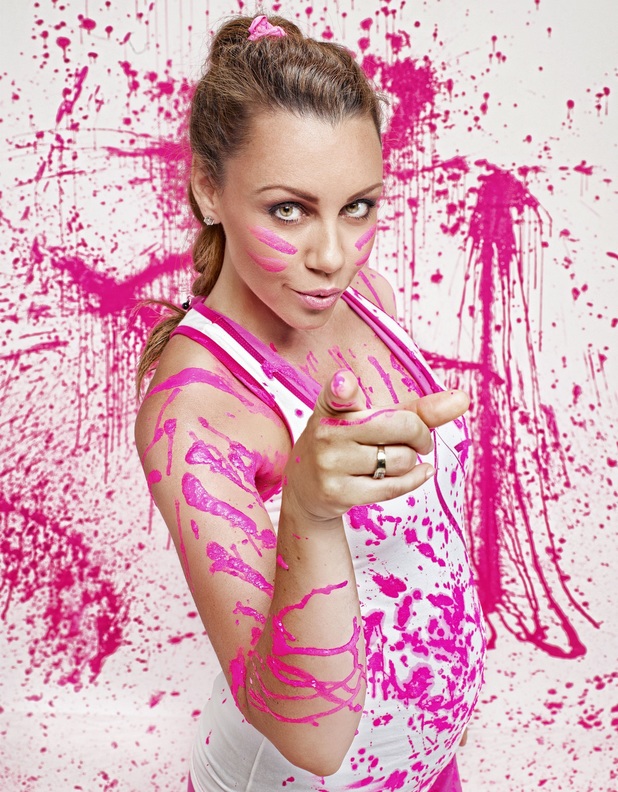 The cause is close to
Michelle's heart, as last November she underwent a double mastectomy
in a bid to beat the disease.
Michelle had previously been found to have the faulty BRCA2 gene, which can cause both breast and ovarian cancer.
Speaking about her role, Michelle said: "I'm very proud to be supporting the Zumba Fitness Party in Pink initiative.
"Each year thousands of women are affected by breast cancer in some way and this campaign has created a really fun and positive way to raise awareness and funds to help prevent the disease.
"I'm qualified as a personal trainer and really advocate the health mind, healthy body lifestyle – the great thing about Zumba is that anyone can take part – even if you're pregnant, like me!"
Throughout October, Michelle will be taking part in Zumbathon events around the country, which will raise funds for the research into breast cancer.
To find Party in Pink Zumbathon charity events visit www.partyinpink.com.