She may be a huge superstar, but Nicki Minaj still makes time for her family and this week she squeezed in a moment to hang out with her two brothers and her little sister.
The singer-rapper fitted some sibling bonding into her busy schedule over the weekend, meeting up with her older brother Jelani, younger brother Micaiah and her sister Ming, who she only told fans about earlier this year!
The trio headed out for food together and tucked into what appeared to be some waffles and ice cream.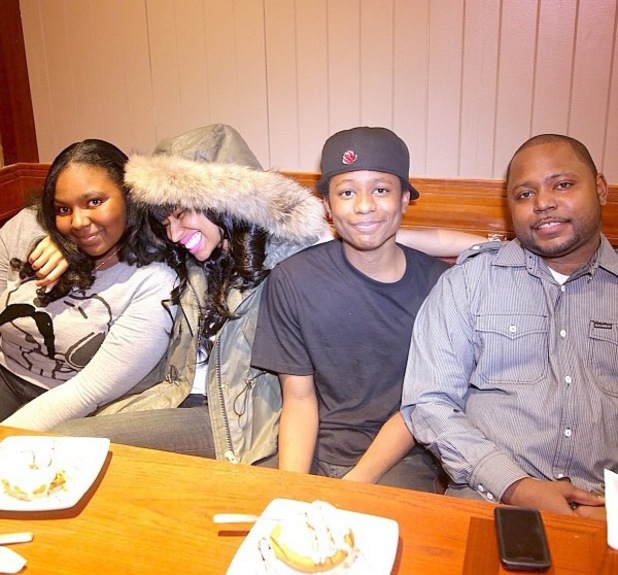 And it looked like Nicki was loving their mini reunion.
Posting a few candid snaps on her Instagram page, 30-year-old Nicki can be seen dressed down in a parka coat, jeans and minimal make-up, while her eye-catching blonde wig has been swapped for a more low-key black hairstyle.
In one of the pictures the 'Starships' songstress can be seen snuggled in between a relative and Micaiah, while eldest brother Jelani perches himself on the end of the restaurant bench.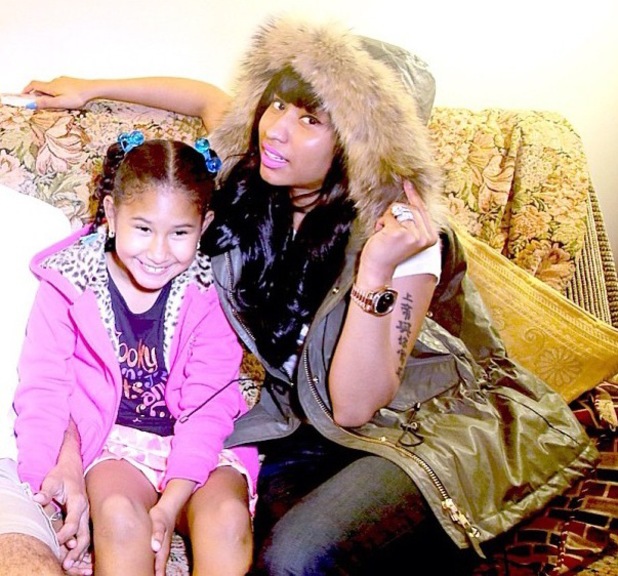 Another photo shows Nicki sat next to Ming on a sofa, alongside the caption: "My little sisterrrr. She's so silly". She also uploaded a similar picture and wrote: "Ming!!!!!"
The youngest sibling is wearing a cute pink jacket, with a purple T-shirt and blue bobbles in her hair and Nicki is seen with her furry hood up and smiling sweetly for the camera.
It is unclear how old Ming is or what exactly her relation to Nicki is, but fans have speculated that she could be the pop star's half sister on her father's side. And the pair do bear a striking resemblance!
Nicki first revealed that she had a little sister on Father's Day this year.
The chart-topper posted pictures of Ming back in June and intriguingly tweeted: "Little sisters rock #Ming".
However, she was reluctant to clarify her relationship with the little girl any further and later tweeted: "Not everything needs to be explained. Love".
Nicki and her family have a lot to celebrate this month, as the pop star has just been announced as the first lady to ever appear on Forbes' annual Hip-Hop Cash Kings list, ranking fourth with an estimated fortune of $29 million!
Are you a Nicki Minaj fan? Let us know below.