Kim Kardashian was spotted out and about with sister Kourtney yesterday, after announcing the release of her sixth fragrance, Pure Honey.
The new mum looked chic in her green jumpsuit and heels as she left what appeared to be a business meeting with Kourtney and Kourtney's boyfriend Scott Disick in Los Angeles on Wednesday (25 September).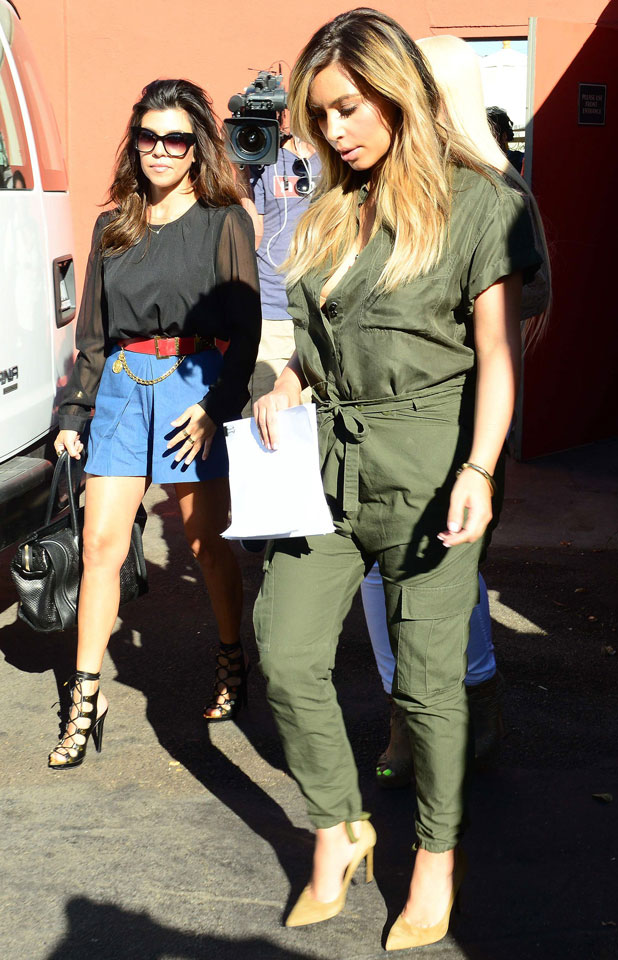 Kim, 32, was clutching a sheaf of papers. Minutes from the meeting? Perhaps a script for a big movie role?! Her lines for her upcoming cameo appearance in
American Dad
?! (
Kim is slated to voice an alien in the animated comedy's ninth series
.)
The reality star's outing came after she announced her sixth perfume, Pure Honey, is now available at the Kardashian Khaos store in Las Vegas. As it's a bit much for us to jump on a plane to buy a Kardashian perfume, we'll be keeping an eye on their official fragrance website for news of its launch in the UK.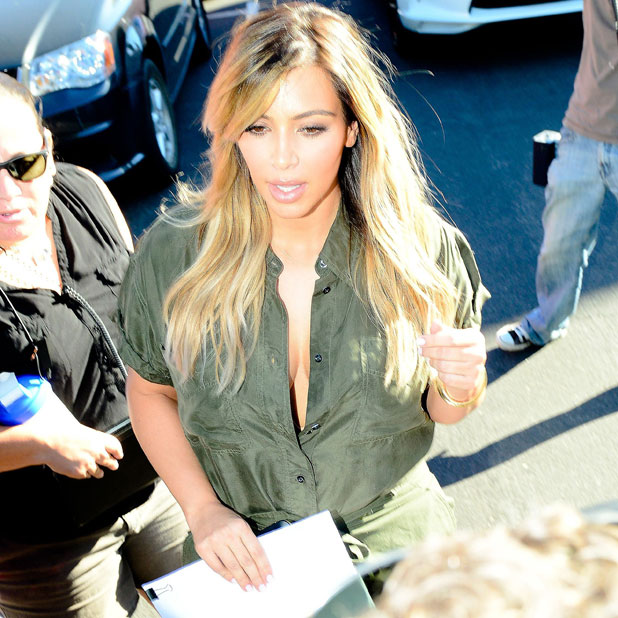 Pure Honey contains notes of red rose, freesia, vanilla, musk and honey.
Discussing the fragrance, Kim said: "I wanted Pure Honey to be both light and sweet but also powerfully seductive. As women we all have these dual natures. We can be girly and playful but also tempting and captivating at the same time. Combining the two elements was the perfect way to capture our full femininity. I created it to be delectable and crave-able, like all beautiful women are."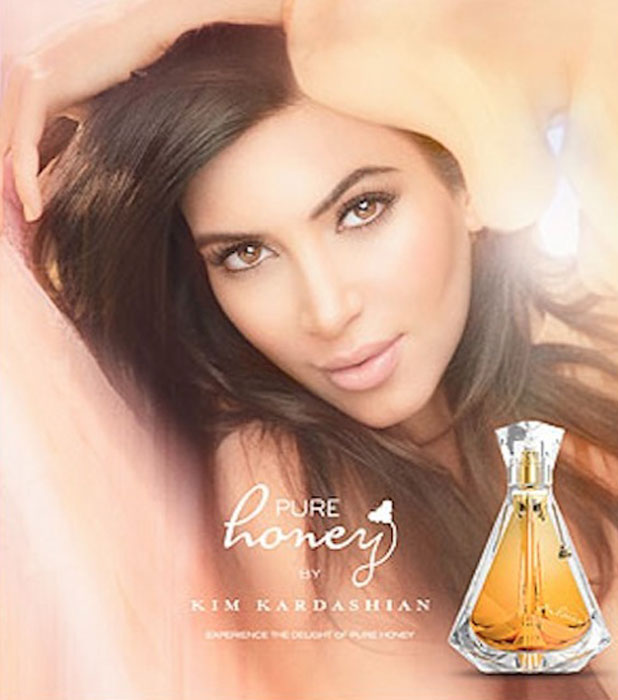 Kim looks suitably glamorous in the accompanying advert for Pure Honey, where she's seen sporting her old brunette locks, rather than the blonde shade she opted for recently.
The proud mum was without baby daughter North West yesterday - although that's hardly surprising given how Kim and rapper boyfriend Kanye West are keeping their child away from the limelight.
Since
her birth on 15 June
, the public has only seen one clear image of North West, provided by Kanye when he was a guest on Kim's mum Kris Jenner's chatshow earlier this summer.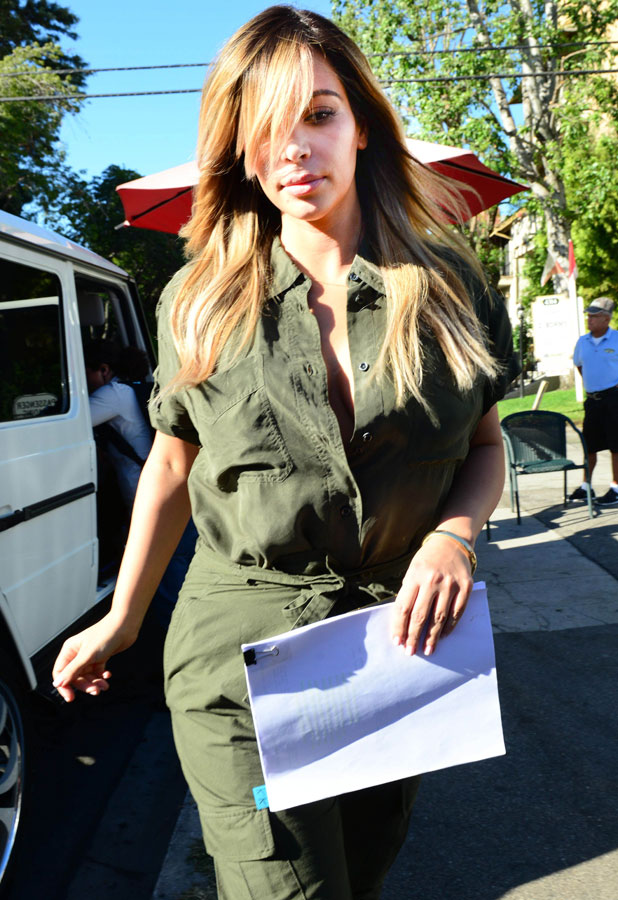 This week,
Kanye told BBC Radio 1 just how much Kim and North (or, Nori, as he calls her) have brought happiness
to his life.
Speaking to Zane Lowe, he said: "Family time, it's what Kim gave me. She gave me everything. She gave me a family. She gave me a support system. She was in a powerful enough situation where she could love me without asking me for money, which is really hard for me to find."
More celebrities who became parents in 2013 - pictures:
Copyright: Love & Lust London