Married life hasn't stopped Professor Green from embarrassing wife Millie Mackintosh (now Manderson) with a snap of her falling asleep in the car.
The Hackney raised rapper caught Millie catching some Zs in the car this weekend and instead of leaving her to have a bit of peace and quiet, he sneakily took a picture and a video of her and uploaded them straight on to Instagram!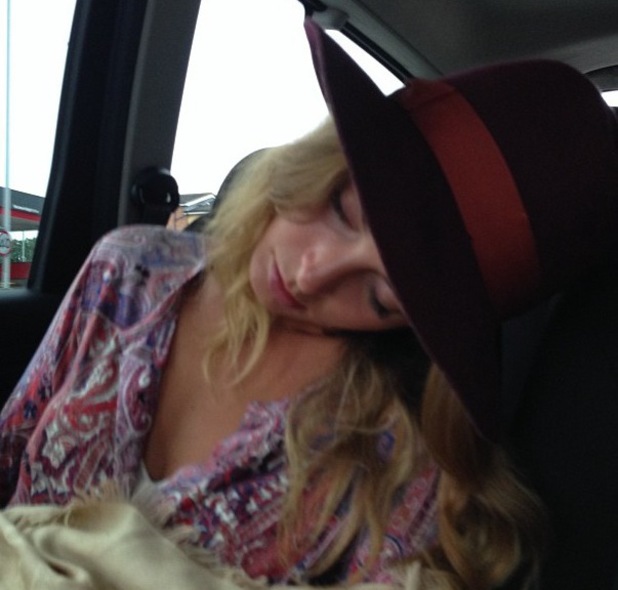 In the photo we can see Millie wearing a pretty printed blouse and a stylish maroon coloured hat while she snoozes under a cream shawl.
Pro Green wrote: "Sleepy sleepy. #caughtout"
The funny video then sees the rap star calling out Millie's name and waking her up - much to her horror.
Once she opens her eyes and realises that she's been caught on camera, Millie quickly looks away from the lens and says: "Oh my God."
Although it was a pretty mean trick, we have to admit that we did have a little chuckle!
However, the 23-year-old wasn't going to let her new hubby get away with his sneaky pictures so easily and once they had landed at their honeymoon destination, she managed to snap Pro Green while he slept in the sun.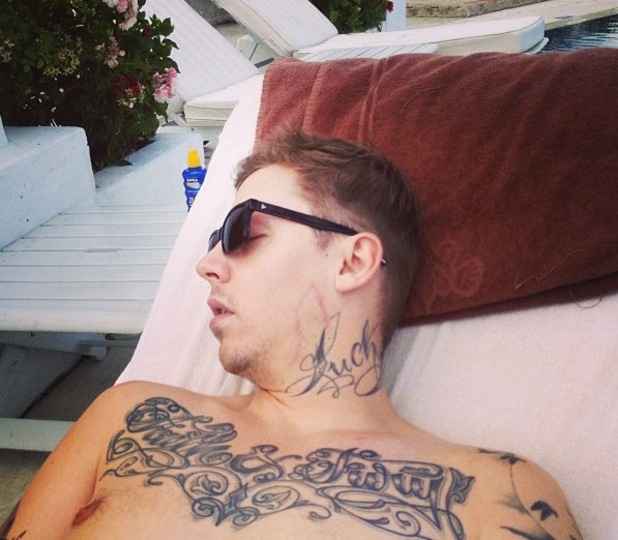 She wrote the caption: "Two can play that game!"
Millie and Pro Green (real name Stephen Manderson) married on 10 September in a beautiful Somerset ceremony.
They have since been enjoying some time abroad for their honeymoon - in both Italy and an undisclosed location with an idyllic beach - but will be back in the UK later this week.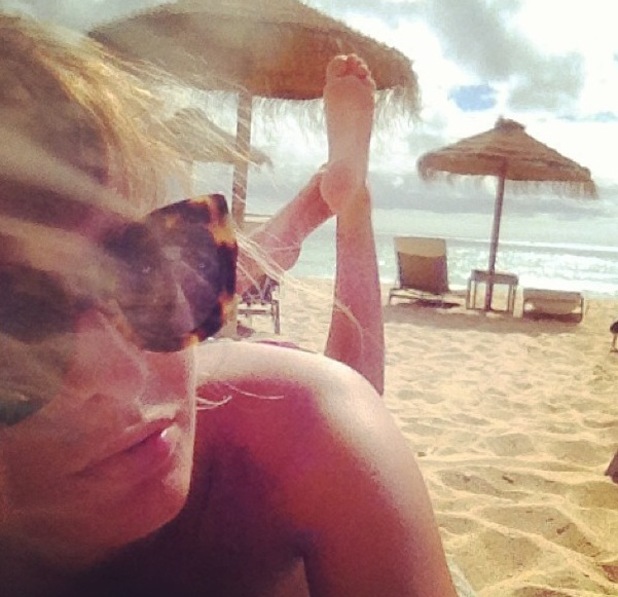 While on her break from the real world and indulging in wedded bliss, Millie has changed her Twitter surname to Manderson and has
even switched up her hairstyle too
.
On Sunday (22 September), the
Made In Chelsea
star revealed that she'd taken the plunge and had a fringe cut. We bet it looks great with that
fab bikini body she's been flaunting
!
Would you be sad to see Millie leave Made In Chelsea? Let us know below.