Justin Bieber is one of the world's most famous musicians but that doesn't mean he can't find time to hang out with those closest to him.
The 'Baby' singer spent today enjoying quality time with his beloved grandparents in Thailand during a brief break in his mammoth 'Believe' world tour.
Justin, 19, uploaded a sweet shot of the trio smiling for the camera, while warning fans to be wary of fake social media accounts attributed to his grandad and grandmother.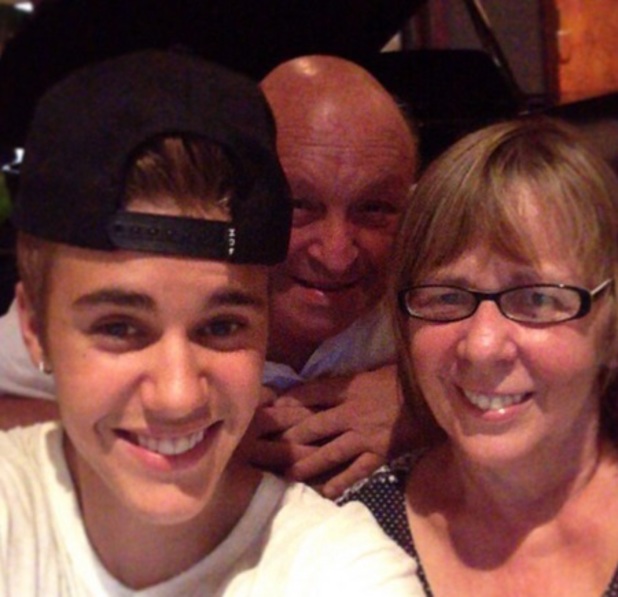 "Any account on twitter isn't actually my Grandparents! They don't have twitter and say they never will :)" he wrote.
Justin later told fans he was about to enjoy a family dinner with his grandparents, saying: "#thebest." One fan then remarked that she loved Justin's relationship with the couple, prompting him to reply: "Me too."
The teenager later uploaded another shot of himself with his grandparents just visible in the background, saying simply: "Love u granny and grampa."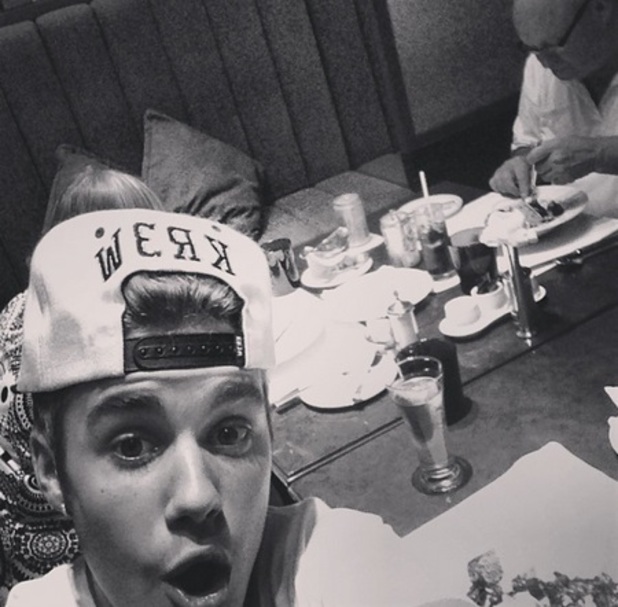 Justin - who has been in an on/off relationship with Selena Gomez - recently said that his maternal grandparents are his role models when it comes to love.
He told
Us Weekly
: "My grandparents Bruce and Diane Dale [are my relationship role models]. They love each other so much, after so many years! When I'm their age, I want to be as in love with my wife as my grandfather is with his."
No doubt Bruce and Diane, who helped raise Justin, will be proudly sitting front row at Justin's next tour stop in Bangkok on Thursday night (26 September), then!
Watch Justin's music video for 'As Long As You Love Me' below: