Miley Cyrus has said she'll always root for Justin Bieber, after she was quoted warning that people didn't take him seriously.
The former
Hannah Montana
star recently told
Rolling Stone
that she often feels like a mentor to Justin as although she has "already transitioned" in her career, she feels he hasn't.
She said: "People don't take him seriously, but he really can play the drums, he really can play guitar, he really can sing. I just don't want to see him f**k that up, to where people think he's Vanilla Ice. I tell him that. Like, 'You don't want to become a joke'."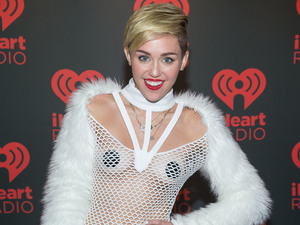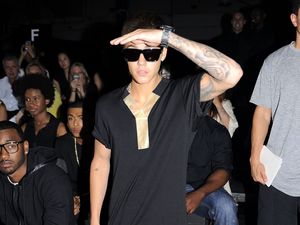 Miley, however, has now taken to Twitter to clarify her comment, insisting that she's 100% supportive of Justin and thinks he is a great artist.
She tweeted: "Always have ALWAYS will root for @justinbieber he always has and ALWAYS will be the s**t. #onlylamestwistwords."
And, showing there are no hard feelings, Justin retweeted her tweet to his millions of followers.
He then added to Miley: "It's all good. I know what it is. We keep it interesting."
Miley, 20, is currently on a huge promotional drive ahead of new album
Bangerz
, which is released in October. It will feature the singles 'We Can't Stop' and 'Wrecking Ball'.
Justin, meanwhile, is on a mammoth tour. His next stop will be Bangkok tomorrow night (26 September) and he'll be on the road right up until December.