Miley Cyrus has struck up an unlikely friendship with Kanye West and she's even revealed that the rap star helped to calm her nerves before that infamous MTV VMAs performance in August.
20-year-old Miley explained that she has grown close to Kanye during a new interview with
Rolling Stone
magazine.
Not only has the 36-year-old rapper become someone that she can turn to for fashion advice, but he also proved to be a great cheerleader for Miley at the VMAs over the summer.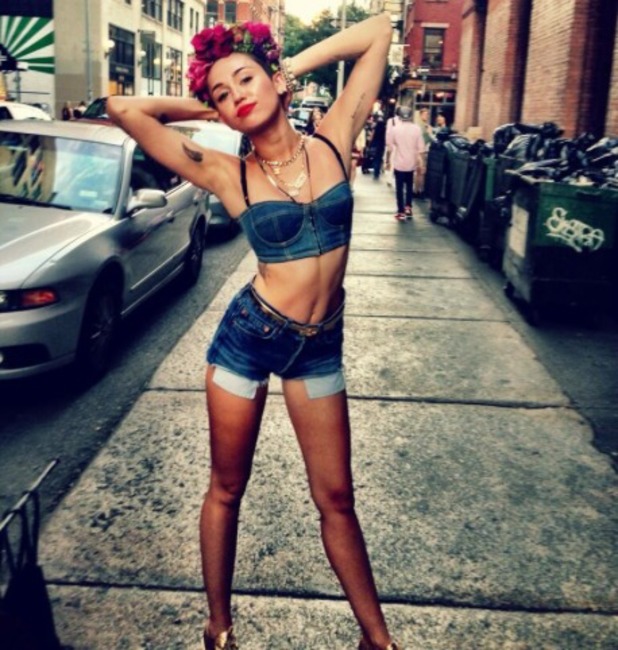 The songstress admitted that before taking to the stage and twerking alongside Robin Thicke and a foam finger, she was actually (believe it or not) feeling rather nervous. That is until Kanye came and offered his support.
She recalled to Rolling Stone: "He came in [after watching my rehearsals] and goes, 'There are not a lot of artists I believe in more than you right now'. The whole room went quiet. I was like, 'Yo – can you say that again?!' I just kept repeating that over and over in my mind, and it made me not nervous."
And although fans and celebrities across the world were shocked and taken aback by Miley's raunchy display at the award ceremony, Kanye appeared to be impressed.
Not only did he hook back up with the former
Hannah Montana
star after the VMAs to record a remix for his song 'Black Skinhead', he also bought Miley five new pairs of fur Céline slippers because her current pair were falling apart!
"Kanye is the shi*t", Miley added. "I kind of have a good relationship with him now. It's good to have someone you can call and be like, 'Yo, do you think I should wear this?' 'Do you think I should go in the studio with this guy?' 'Do you think this is cool?' That's what homies are supposed to do."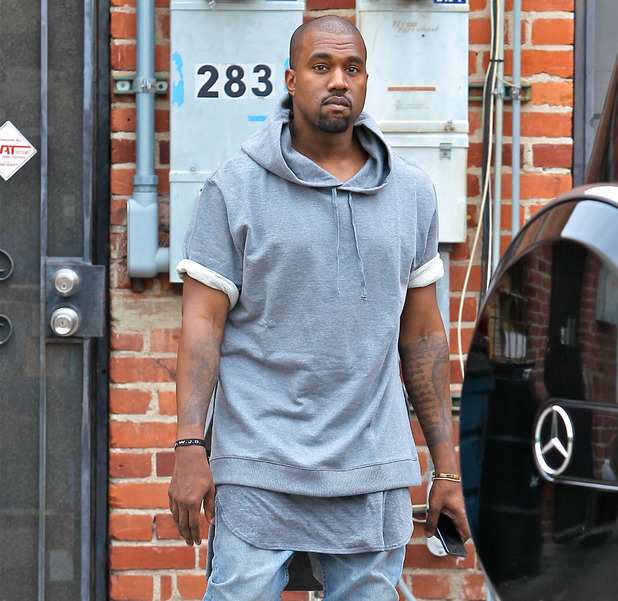 Speaking of Miley's risqué twerking at the VMAs, apparently it wasn't her intention to be sexy at all.
In fact, the pop superstar insisted that she could have been a lot sexier and she and Robin actually held back a little.
"We could have even gone further, but we didn't," she said."I wasn't trying to be sexy. If I was trying to be sexy, I could have been sexy. I can dance a lot better than I was dancing."
The 'We Can't Stop' singer's performance received an onslaught of criticism, with
pop icon Cher recently slamming Miley for not thinking things through
.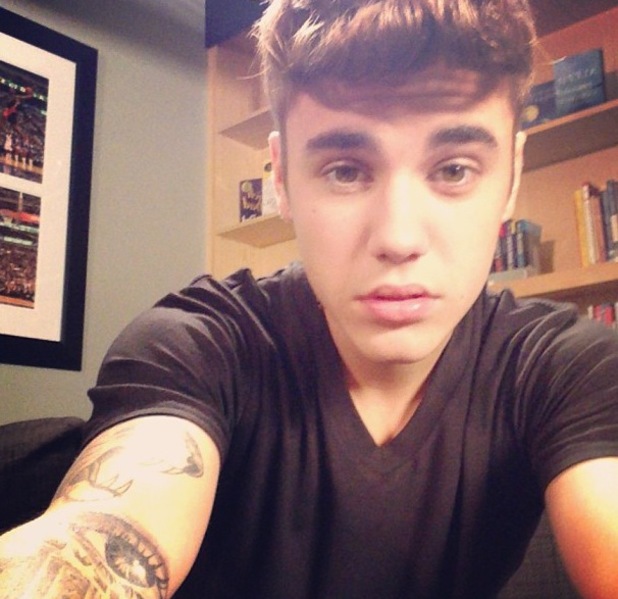 Cher said: "It just wasn't done well... She can't dance, her body looked like hell..."
But clearly Miley is undeterred.
Following her new found level of fame, the former Disney actress has now said she would like to offer some advice to Justin Bieber, since she believes he hasn't yet made the transition that she has.
She told Rolling Stone: "People don't take him seriously, but he really can play the drums, he really can play guitar, he really can sing. I just don't want to see him f*ck that up, to where people think he's Vanilla Ice."
The full interview is in the 10 October issue of Rolling Stone
Are you a fan of Miley's "transition"? Let us know below, as the best comment each week wins £50!
Watch Miley's video for 'Wrecking Ball' below (warning: she's naked):