Coleen Rooney has shared an adorable new picture of her sons Kai and Klay with her fans
.
Coleen's latest photo shows four-month-old Klay sat in a baby seat while proud older brother Kai looks on from behind.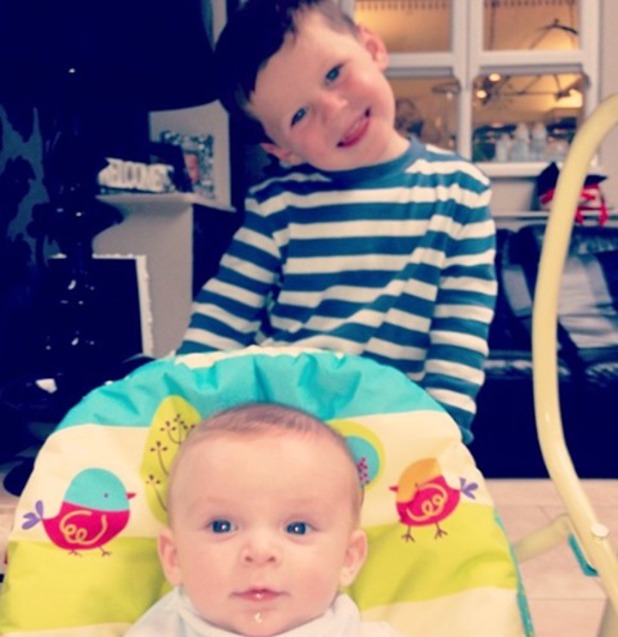 Dressed in a long-sleeved blue and white striped top, three-year-old Kai has his head titled to the side as he smiles cheekily at the camera.
Klay, meanwhile, also appears to be pulling a wry smile as his mummy clicks away with the camera while at home.
Coleen, 27, uploaded the picture to Facebook today (24 September), simply telling fans: "Brothers xxx"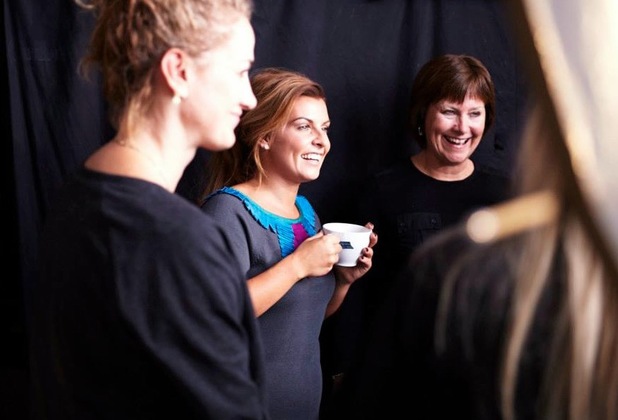 Meanwhile, Coleen has been busy shooting her new mid-season range for Littlewoods and she has also shared some pictures taken from behind-the-scenes.
In one, the star - who is married to Manchester United footballer Wayne - can be seen chatting to colleagues and enjoying a laugh and cup of tea on set.
She is wearing a grey jersey dress with blue and cerise detailing around the neckline and has her hair styled into a loose low ponytail.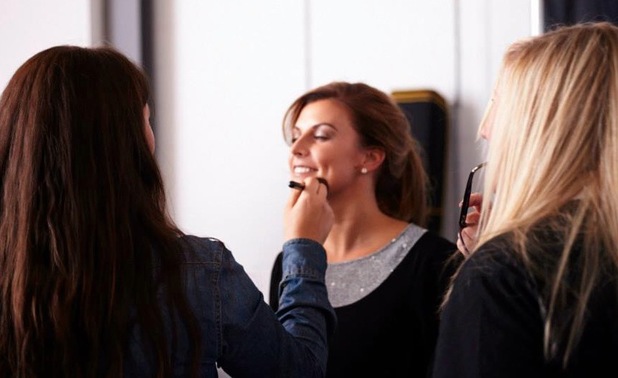 In another of the candid photos, Coleen is having her make-up touched up before heading in front of the camera to pose up a storm.
This lady really knows how to successfully juggle motherhood with work!
Coleen's not the only celebrity to have given birth this year - just check out our gallery below!
Copyright: Love & Lust London