Khloe Kardashian has removed the 'Odom' in her Instagram name, just days before her four year wedding anniversary with husband Lamar.
Yesterday (23 September), fans noticed that the reality TV star had ditched her hubby's name on Instagram in favour of just keeping her Kardashian moniker on the account instead - something which sent rumours swirling that perhaps the couple's marriage could be coming to an end.
The unexpected name change from Khloe comes just four days before she and Lamar are set to celebrate their fourth wedding anniversary together, after tying the knot back in 2009.
It's been a tough couple of months for the usually rock-steady couple.
Earlier this year, their marriage was rocked by claims that Lamar had been unfaithful to Khloe, although he denied this, saying in July: "I would never cheat on my wife, that's why I wear my wedding ring."
29-year-old Khloe put on a brave face and dismissed the reports, refusing to let it ruin her relationship.
Following the cheating allegations, Lamar was then accused of having a drug addiction and was rumoured to have checked himself into rehab. His rep did not respond to a request for comment.
He was
also recently arrested on suspicion of DUI
and said to have left the marital home.
This time, Khloe has chosen to not speak out about her husband or their personal life on Twitter like she normally would.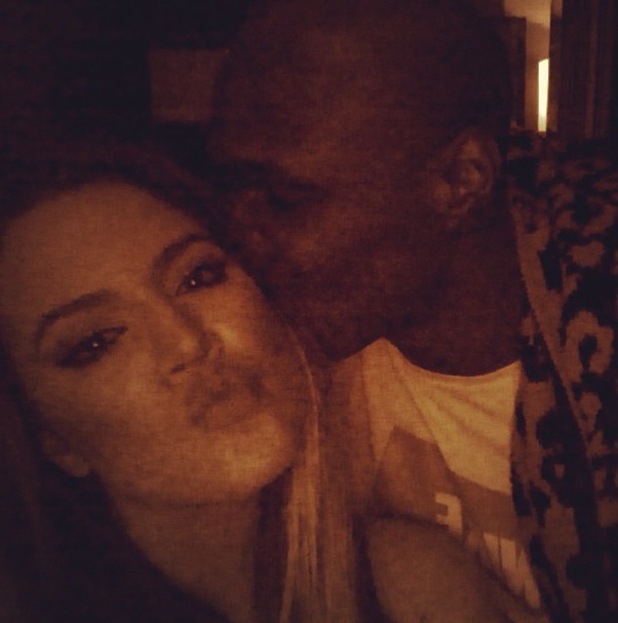 Instead, she has
been posting cryptic messages on the social network
and telling pictures on Instagram that imply that she could be struggling with the dozens of rumours.
At the beginning of this month, she tweeted: "As much as I wish I were made of steel... I'm not… I'm pretty damn close to it though hehe."
And last week she uploaded a picture with the quote: "She smiles to mask the pain in her heart. She laughs to conceal the tears in her eyes" written on it.
Could this new name change be a sign that she and Lamar are going their separate ways?
Maybe it's too soon to tell, since her Twitter name still includes 'Odom'.
What do you think of Khloe and Lamar? Would you be sad to see them split? Let us know below.