Peter Andre and girlfriend Emily MacDonagh are happily preparing for the birth of their first child together, but on last night's episode of Peter Andre: My Life - filmed before the pregnancy announcement - we saw Pete debating whether or not he'd like more kids.
Foreshadowing or did he know about the pregnancy already?!
Peter began thinking about the future after viewing new houses and trying to decide how many bedrooms he'd need. Later, he spoke with his brother, saying: "So much of me wants to have kids again, another part of me thinks in ten years, Junior will be eighteen and I can backpack around the world with him."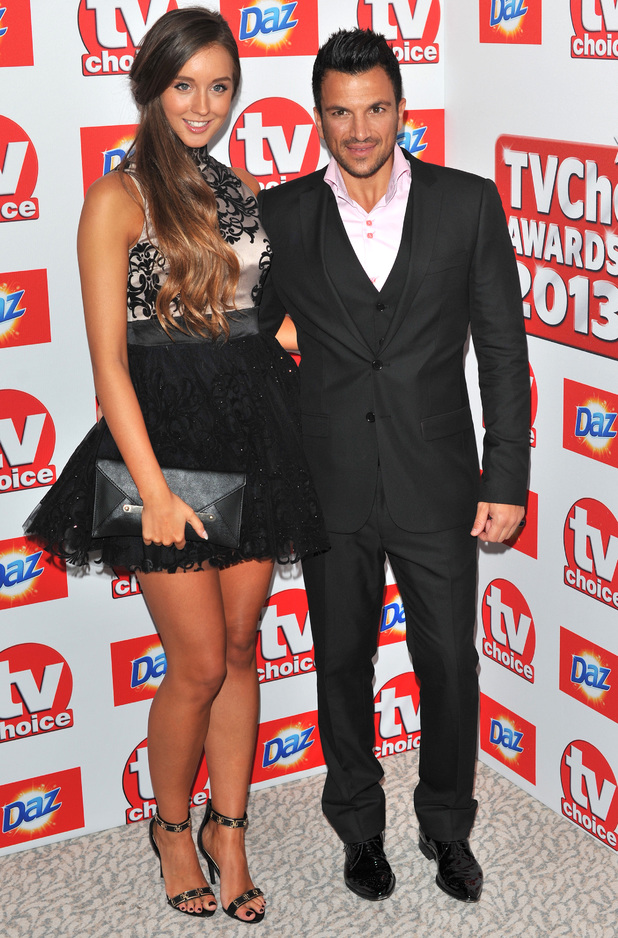 He went on: "I always wanted five, six kids, now part of me does and part of me doesn't."
What Peter was sure of last night, however, was how much he loves Emily. At one stage, during a fishing trip, his friend told the camera Pete wouldn't last too long without having to run around and find phone signal so he could call Emily.
Peter also told the cameras he'd had "the talk" with son Junior, eight, about his feelings for Emily.
He recounted: "Junior came up to me and said, 'If I wake up in the middle of the night do I go to your room or Emily's room?' I thought, 'We need to have the chat!' So we had the chat and I explained that me and Emily have known each other three years and have been together nearly a year. It's okay now, because we really love each other, to share a room sometimes."
Peter's daughter Princess, six, was later seen telling him he'd marry Emily.
The
'Mysterious Girl' singer and trainee doctor Emily announced in July that they're expecting their first child together
, with a rep for Pete saying the couple are "over the moon".
Peter confirmed earlier this year that
this series of My Life will be his last
as he wants to move on to other projects and Emily doesn't want to be famous.
He told ITV's
This Morning
: "I am with someone who is a lot more private and even though I am public and I could never ask for privacy here and there - that's wrong, you can't when you're in this industry - you have to also respect the other person.
"But it's not just that, I do honestly think that we've done it and the public have been amazing, and I would hate it for the ratings to start slipping and then I have to stop."
My Life
airs Monday nights on ITV2.