Imogen Thomas has been soaking up the sun with her baby daughter Ariana Siena in the South of France.
Imogen, 30, shared a sweet picture collage with fans today (23 September), which shows herself and her little girl having fun by the sea.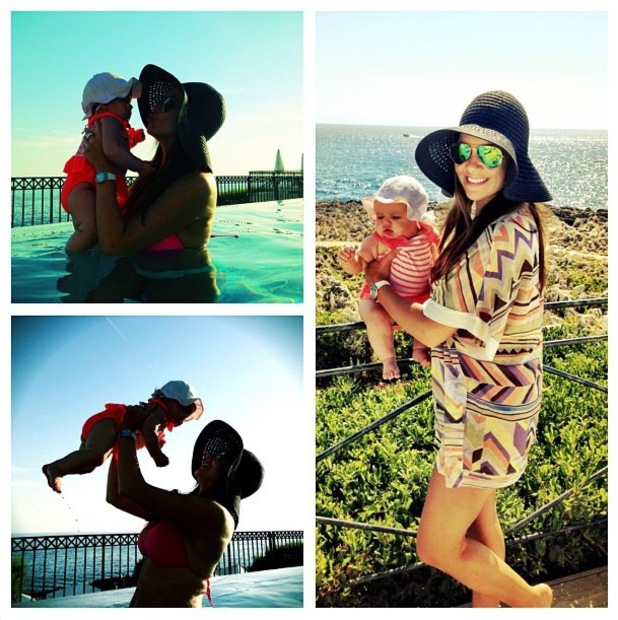 In two of the pictures, mum-of-one Imogen is showing off her post-baby body in an orange bikini while playing with Ariana in a swimming pool.
The seven-month-old cutie is also wearing an orange swimsuit just like her mummy and they are both protecting their heads from the sun with hats.
In the third photograph, Imogen has covered up in a kaftan while holding Ariana - who is wearing a little striped number - as they stand by the coastline.
Sharing the holiday snaps on Twitter, Imogen commented: "Me and my princess #southoffrance #baby #brunette #blueeyebaby #beautiful #exotic #holiday."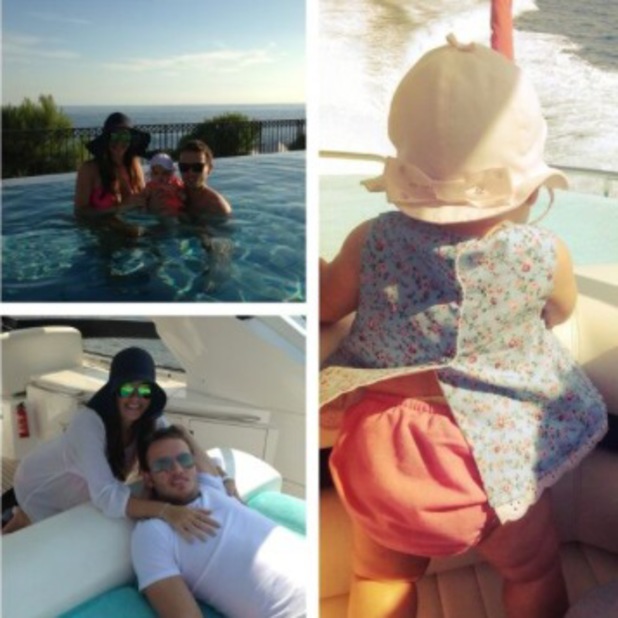 Meanwhile, Imogen has also uploaded another selection of cute pictures, which show herself, partner Adam Horsley and baby Ariana on board a boat.
Proving just how fast she is growing up, Ariana is standing up against the vessel's couch while looking out to sea.
Imogen also said: "South of France....Ariana's first time on a boat #takingitallin."
It looks like they're having a great family holiday. Don't forget to send us a postcard, guys!