JLS member Oritsé Williams has admitted that he loves taking part in dance contest Stepping Out because he gets to be with his girlfriend AJ Azari all the time.
The pop star has been showing off his moves every Saturday night on the new ITV show with AJ as his dance partner and he is having a great time.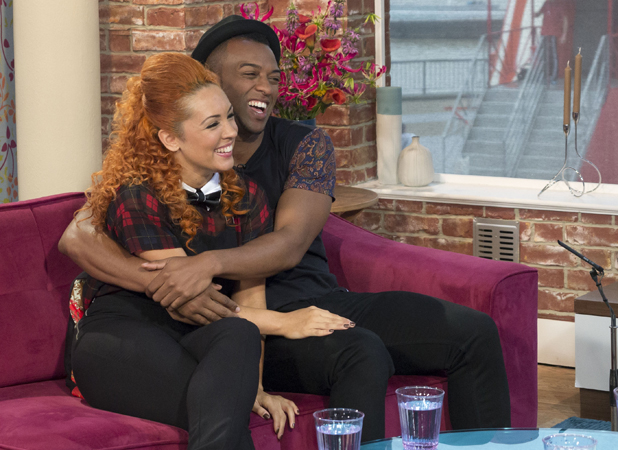 Speaking at a recent press conference, Oritsé said: "I didn't expect it to be such an amazing programme.
"Obviously I'm doing it with my girlfriend AJ too and that's enjoyable because we're spending a lot more time together and we haven't been able to spend that time over the last few years while I've been in the band. It's great. I get to be creative, I get to be with my girlfriend all the time and I get to dance all week!"
The former
X Factor
star also explained that he likes setting trends, so being a part of the very first series of
Stepping Out
was important to him.
"The reason I like
Stepping Out
is because it is a new show and a new format and I always like new things," he said. "I like the idea of saying, 'I was in the first season of a completely brand new idea'. Things that have been done over and over again don't really appeal to me."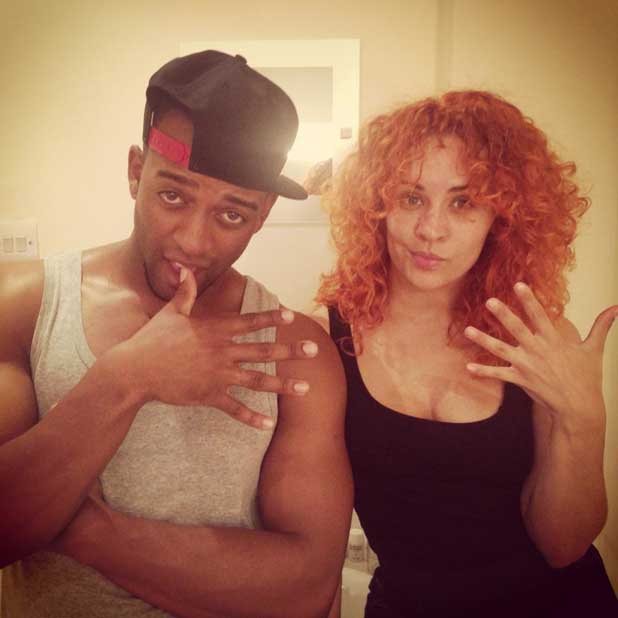 However, trend-setting isn't the only reason Oritsé got involved. Apparently AJ had been hassling her beau to go dancing with her in their spare time, but he'd never been in the mood.
So after months of persuasion, Oritsé surprised AJ with a slot on
Stepping Out
as a compromise - because dancing in front of millions of viewers on a Saturday night was a much better option than heading down to their local salsa class!
He admitted: "
Stepping Out
called me and asked if I would like to be a part of it and she had originally kept on asking me about going dancing, like salsa, on a Friday night and I'd always turned her down because I didn't think it was cool.
"So when the show called I thought it would be a nice surprise to show her that I do want to make more of an effort for us to do things together. At first it was a shock for her because she didn't know it would be on TV, but then she was really excited."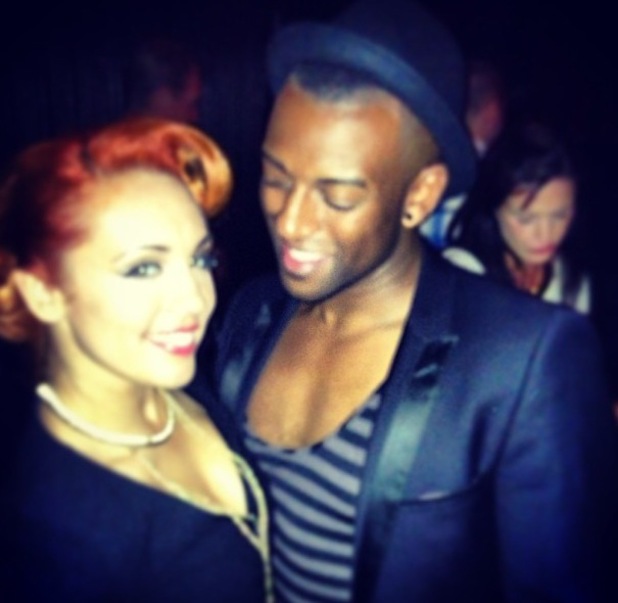 Oritsé has kept his relationship with AJ fairly private until this year. However, he insists that this wasn't a conscious decision and he hasn't tried to keep his girlfriend a secret.
"It's no secret that me and AJ were friends for a very long time," he said. "It was four years before we decided to call it and get into a relationship. We love each other and that's the main thing. We don't feel like we need to put that out into the public domain. For us, it's a natural thing."
JLS have announced their JLS Goodbye – The Greatest Hits Tour DVD, which is available to pre-order from here now.
What do you think of Oritsé and AJ on Stepping Out? Let us know below, as the best comment each week wins £50!