Rihanna has paid tribute to her fans in a new short documentary film called Half Of Me.
The Bajan songstress said she "owes everything" to her ever-loyal fan base, also commonly known as 'Rihanna's Navy'.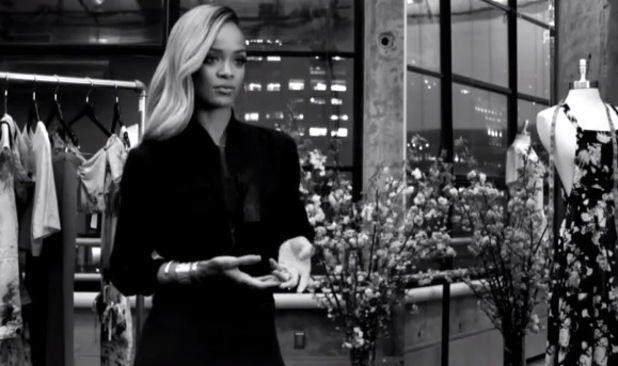 The 11-minute documentary is told from two perspectives - the fans, and Rihanna herself - and follows RiRi on her mammoth 'Diamonds' world tour.
In candid interviews, Rihanna's most die-hard fans from around the world reveal how the 'Umbrella' singer has influenced and impacted their lives.
The 25-year-old, who has been
filming the music video for her new single 'What Now' in Thailand,
revealed in a backstage interview: "Everything that I've acquired and everything that I've accomplished, I really owe that to my fans.
"It's really them that made it happen so they mean a lot to me."
She adds: "My fans, they mean everything to me, I love getting feedback from my fans. They're honest and you want to hear what they're thinking, what they think about your stuff."
The documentary, which is filmed in black and white, also sees Rihanna giving advice to fans on making their dreams become reality.
She continued: "Whatever you want, whatever you really love, whatever makes you happy, that's it. It's just has to work for you."