Mel B is back with a bang! The former Spice Girl has released a racy and fun-filled music video to accompany her first new single in eight years 'For Once In My Life'.
In between her hectic schedule of judging on both
America's Got Talent
and new UK dance competition,
Stepping Out
, Mel has found time to revive her singing career - and she clearly intends to make a big impression!
The attention-grabbing 'For Once In My Life' video shows 38-year-old Mel taking on the role of a boring businesswoman living in the suburbs, who then unleashes her wild side and vows to live for the moment.
Scary Spice is quite literally seen shedding her suited up persona and transforming into a sexy party animal, dancing down the street of a
Desperate Housewives
-esque neighbourhood and crashing a house party.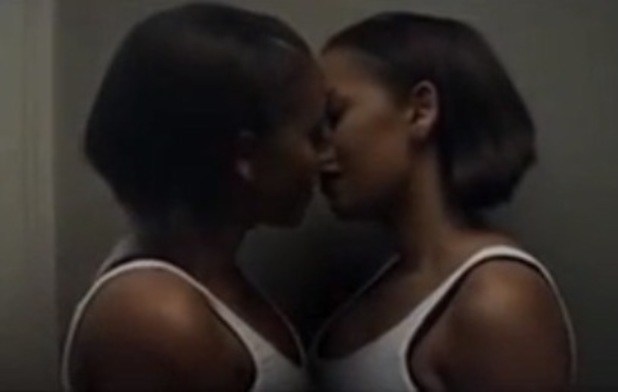 As well as shocking her fans by stripping off all her clothes at the start of the visual, she then changes into various figure hugging outfits and proceeds to kiss herself - almost as if to drum in the empowering lyrics of her song, such as "I'm gonna do it all for me". It's certainly an independent woman style anthem!
Mel's super toned body is also flaunted to the max, with her sporting a bodycon minidress and an eye-wateringly tight waist belt as part of her punk chick look.
'For Once In My Life' is thought to appear on Mel's third solo album and is a huge deal for the former chart-topper, since it marks her return to music after an eight year hiatus.
The last single she released was titled 'Today', which appeared on her second album
LA State Of Mind
.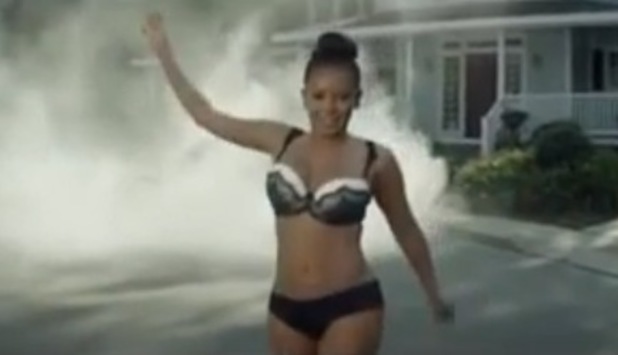 But if the mother-of-three was at all nervous about re-launching her pop career then she needn't have been, as she has been receiving a tonne of praise and support from fellow artists and famous fans.
Rita Ora tweeted: "Spice Girl your back! @OfficialMelB", while Jodie Marsh exclaimed: "Go on @OfficialMelB you look SMOKING HOT in your new video!!!! X x"
Even ex Spice Girl bandmate Geri Halliwell - who
met up with Mel for a meal last weekend
- was impressed with the fun video and tweeted: "Great song #ForOnceInMyLife Did u write it? Really proud of you! Ps. Erm - you're kissin yourself in vid!?"