Simon Cowell was spotted enjoyed a day out with his pregnant lover Lauren Silverman yesterday.
The
X Factor
mogul donned his usual attire of white T-shirt and jeans to spend a day with Lauren in her hometown of New York on Thursday (19 September).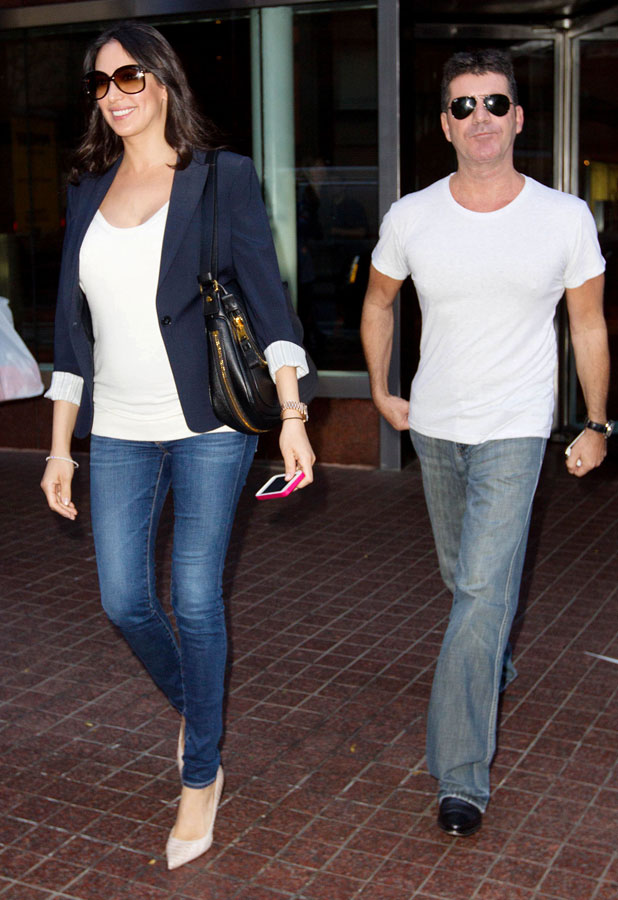 He was snapped carrying a brown briefcase (filled with notes for his latest worldwide project?) and puffing on a cigarette – away from Lauren, we must add.
Stylish Lauren, meanwhile, gave us a peek at her growing baby bump in a tight white T-shirt, teamed with a smart navy blazer and blue jeans.
The parents-to-be haven't confirmed yet whether they're expecting a boy or girl, but sources have suggested it could be a son.
According to
E! News
, Lauren's mother let the news slip when she said she was excited to have another grandson on the way. Lauren is already mum to a son from a previous relationship.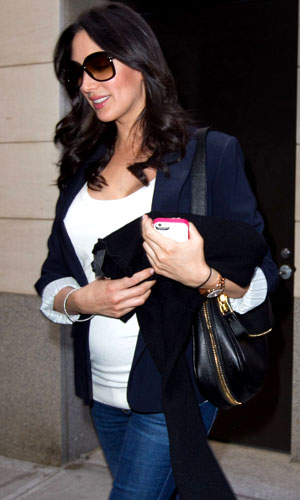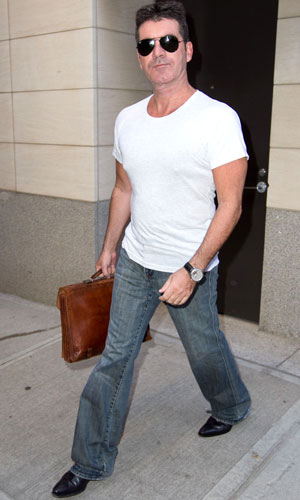 Simon remained tight-lipped about the pregnancy when news first broke earlier this year, but he's gradually started opening up more about impending fatherhood.
During a chat on the Ellen DeGeneres Show in September, he refused to confirm whether or not Lauren is expecting a boy but did say he's now happier than ever.
He also defended Lauren, saying: "I can't blame the media because it was such a juicy story but there was a lot of stuff that was said about her like she trapped me, she's a gold digger. It's all nonsense. She's a great girl."
Simon, who will the raise the baby between New York, Los Angeles and London, also said his mum is "thrilled" to become a grandmother.
Watch Simon chatting about the baby below:
More celebrities with babies on the way in our gallery below:
Copyright: Vimeo / Weiss Eubanks