Paula Patton has admitted that she loved husband Robin Thicke's raunchy performance with Miley Cyrus at the MTV VMAs last month.
20-year-old
Miley caused quite a stir in August by rubbing up against married singer Robin
(amongst other things!) at the award ceremony, but Paula can't understand why people were so shocked.
Following the attention-grabbing performance, Paula was inundated with messages from friends expressing their concern about her husband's on-stage antics.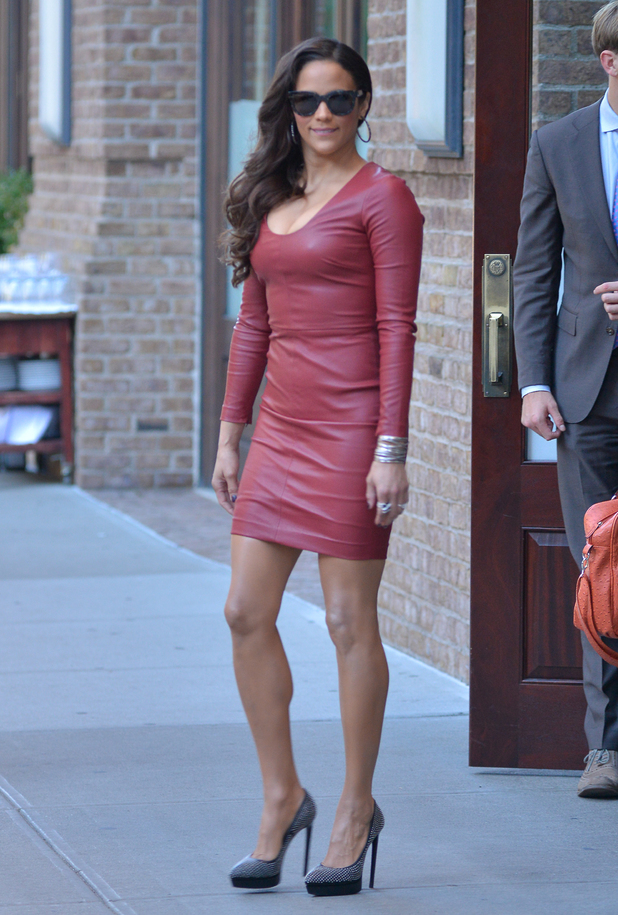 However, she has laughed off their reactions, claiming that all women dance like Miley when they are in a club - and she doesn't mind!
The 37-year-old actress addressed her hubby's controversial appearance at the VMAs yesterday (18 September), during an interview with the
TODAY Show
.
"[Miley and Robin] rehearsed for three days, and Robin told me in advance," she said. "I've got to be honest with you, I don't know what people thought Miley was going to do — I mean, sit down and play piano? It was shocking to me."
She continued: "You know what is so funny? He finished, and I was like, 'That was great! You guys killed it!' ... Woke up the next morning... I got all these texts, like, 'Praying for you', 'Hey, I'm here for you.' I'm like, 'What?!'
"I don't know if you guys have been to a club lately, but that's how girls dance at the club. My friends dance with him like that. It's just what they do."
Paula also added that she and Robin, 36, always support each other in their respective creative fields.
"I want him to express himself however he feels, and he lets me do the same," she said.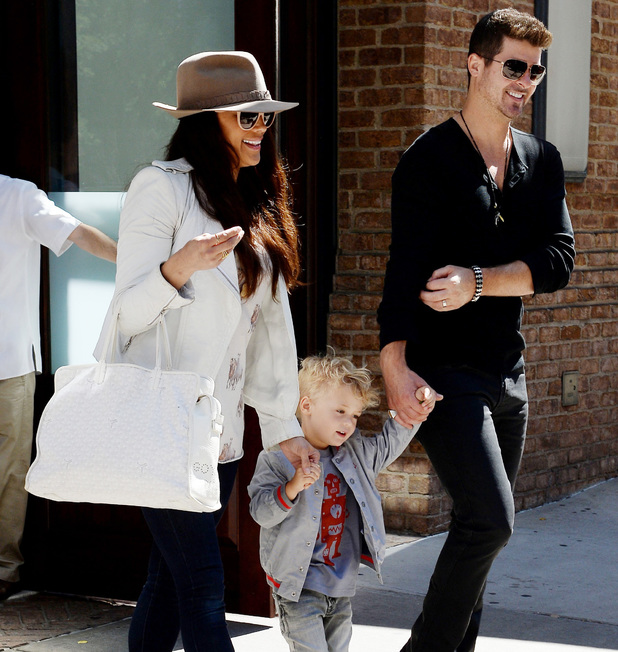 Whether it's dancing up close to Miley Cyrus or being surrounded by naked women in a risqué music video, Paula is on board.
Last month, the
Mirrors
actress even
admitted that Robin's sexy video for 'Blurred Lines' made her want to "jump his bones"
!
The happily married couple - who have been together since they were teenagers - are never short of praise for one another and in the wake of recent controversy, it's clear that their relationship is stronger than ever.
This week they were
spotted enjoying a very cute family day out in New York
with their three-year-old son Julian.
Do you think people may have overreacted about Miley and Robin's VMA performance? Let us know below, as the best comment each week wins £50!