Miley Cyrus has unveiled the deluxe cover for her new album Bangerz and, like in her racy 'Wrecking Ball' video, she's very naked!
The former
Hannah Montana
star strikes a seductive pose on the record cover, using her crossed arms to protect her modesty.
It's a bit similar to Rihanna's nude cover for
Unapologetic
, isn't it?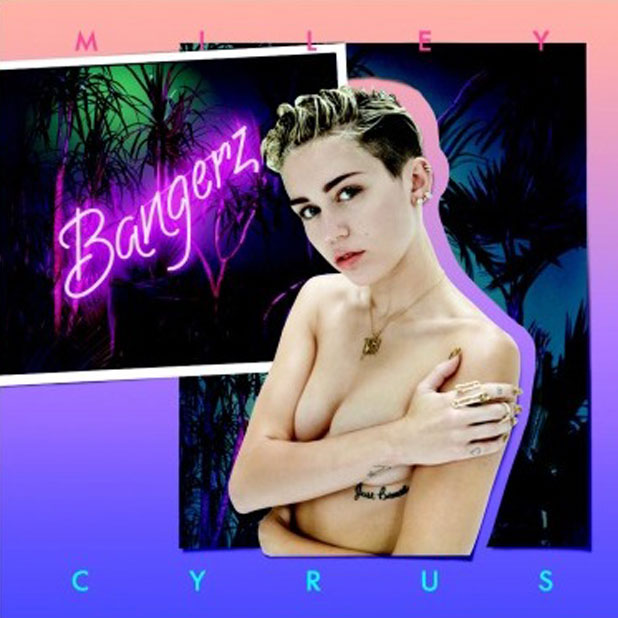 This racy album cover is only available through Miley's official store (
get all the details here
). It's currently on pre-order head of the big release.
Fans who pre-order the deluxe album will also get an instant download of Miley's smash hit single 'We Can't Stop'!
Other tracks on the album include new single 'Wrecking Ball' (yes, the video where she's swinging naked on a wrecking ball and licking a sledgehammer), and 'SMS (Bangerz)' featuring Britney Spears.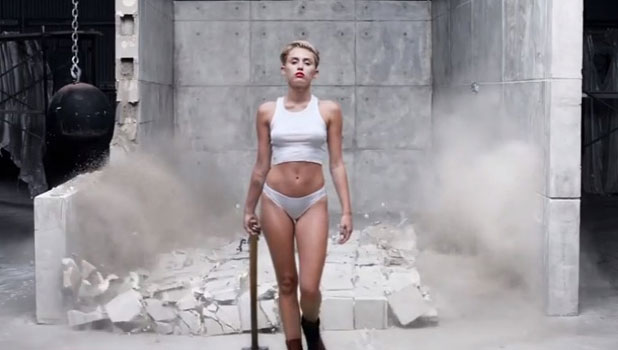 Ex-Disney starlet Miley's had a busy few weeks kicking off with her controversial MTV Video Music Awards performance where she twerked on stage with Robin Thicke and stuck her tongue out (a lot).
That was followed by a wave of headlines across the world and celebrities both defending (e.g.
Britney Spears
, Adam Lambert) and lambasting (e.g.
Cher
) the young star's raunchy performance. For her part,
Miley has said she stands by her performance
.
But, never one to shy away from drama, 20-year-old Miley then released the video for 'Wrecking Ball' which sees her stripped naked and swinging through a destroyed room on a wrecking ball. And also licking a sledgehammer.
This week it was also confirmed that
Miley had ended her engagement to Hunger Games actor Liam Hemsworth
. The pair had been dating since meeting on the set of romantic drama
The Last Song
.
Watch Miley's 'Wrecking Ball' video below (warning: she is naked!)